Get out your slow cooker! If you are looking for an easy and tasty dinner time dish to serve your family, try this Slow Cooker Chicken Cacciatore!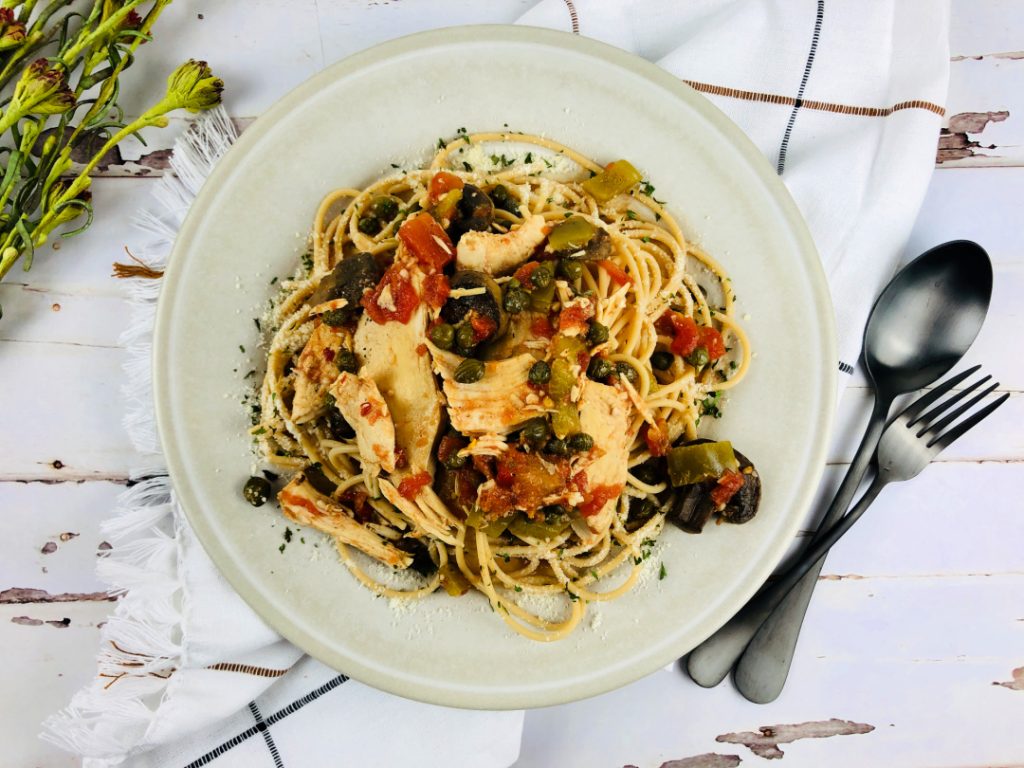 Slow Cooker Chicken Cacciatore
Ingredients:
2 lbs. chicken – your choice, I used chicken breast
Salt & pepper
2 green bell peppers, chopped
8 oz mushrooms, sliced
2 cloves garlic, minced
1 can diced tomatoes
½ cup chicken broth
1 teaspoon oregano
¼ teaspoon red pepper flakes
⅓ cup capers
8 oz linguine, cooked, for serving
Directions:
Salt and pepper chicken and place in slow cooker.
Mix all remaining ingredients except capers and pasta.
Pour over chicken.
Cook on low 6-7 hours.
Remove chicken  – if using breast cut into chunks or shred, set aside.
Stir in capers, return chicken.
Serve over cooked pasta and enjoy!