Not sure how to open oysters? Here's my tip for the easiest way to open oysters!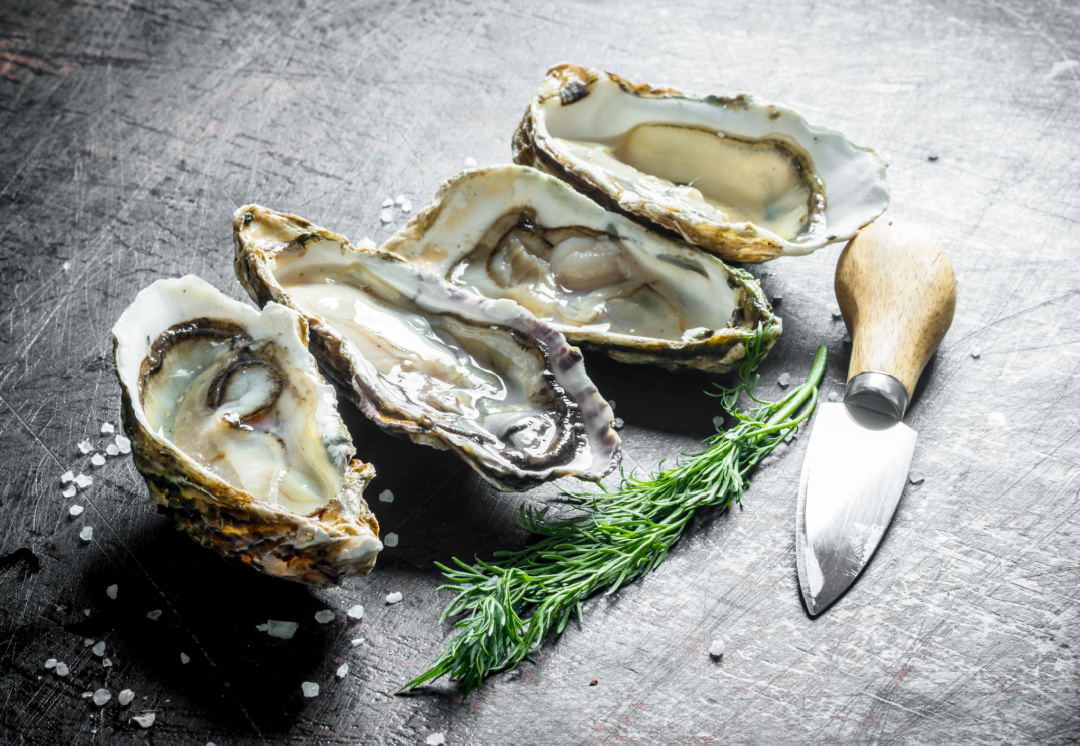 Oysters are an excellent gourmet food with high nutritional value. Especially when eaten raw, oysters provide the daily recommended allowance of a group of vitamins, iron, magnesium, zinc, calcium, and selenium.
For this, they have become extremely popular all over the world. However, opening an oyster can become a real headache as the purpose is to get the meat out without damaging it. Steaming or crushing them often fails as some will not even open, and others will be totally smashed up to be eaten.
Easiest Way to Open Oysters
The most popular and easiest way to open oysters is to use a special knife called the oyster shucking knife with a significantly short and solid blade about 2' long. It is extremely cheap and specially designed to open oysters without damaging their meat. Nevertheless, using the oyster knife to separate the meat from the shell also demands skill and practice. In particular:
1. Thoroughly wash oysters under running water to remove odor, salt residues, and barnacles. Do not use soap as it will destroy their taste. If possible, clean their shells with a thick brush for better results and dry well with a clean cloth.
2. Take an oven glove or a towel and place the oyster at the center of it. Make sure the hinge is visible, and you can easily stick the knife where the two shells open and close without needing to move it. Important tip: never ever try to open an oyster without an oven glove or a towel to avoid getting injured if the knife slips. Check for shucking knife sets sold at Amazon that include gloves.
3. Hold the oyster tightly and gently but firmly push the knife inside the two shells. You do not have to push it too deep inside the shells; about half an inch is enough without risking damaging the meat inside. Just make sure you keep the oyster level to avoid losing all the delicious liquid inside it.
4. Then, slide the knife across the hinge to cut off any muscle that keeps the two shells attached. Do not apply much pressure as there is always the risk of hurting yourself if it slips away. Twist the knife smoothly, holding the oyster tightly until you hear it opening.
5. Remove the top shell keeping the oyster level. To take out the meat in one whole piece, you have to slide the knife just under it until you fully detach it from the shell.
That's it!
Important tip: take extra care when sucking the meat as the cracked shells are extremely sharp.
The oyster knife is definitely the easiest way to open oysters. With a little practice and the right technique, you will be able to open an oyster at light speed! Bon appetite!
More tips:
How to Butterfly A Lobster Tail