Oysters, like any other mollusk, can be cooked in a variety of ways depending on how you like to eat them. In general, you don't have to fear cooking and eating oysters. If cooked properly, oysters can be the stars of delicious dishes and meals. Here are some suggestions and tips on how to cook oysters.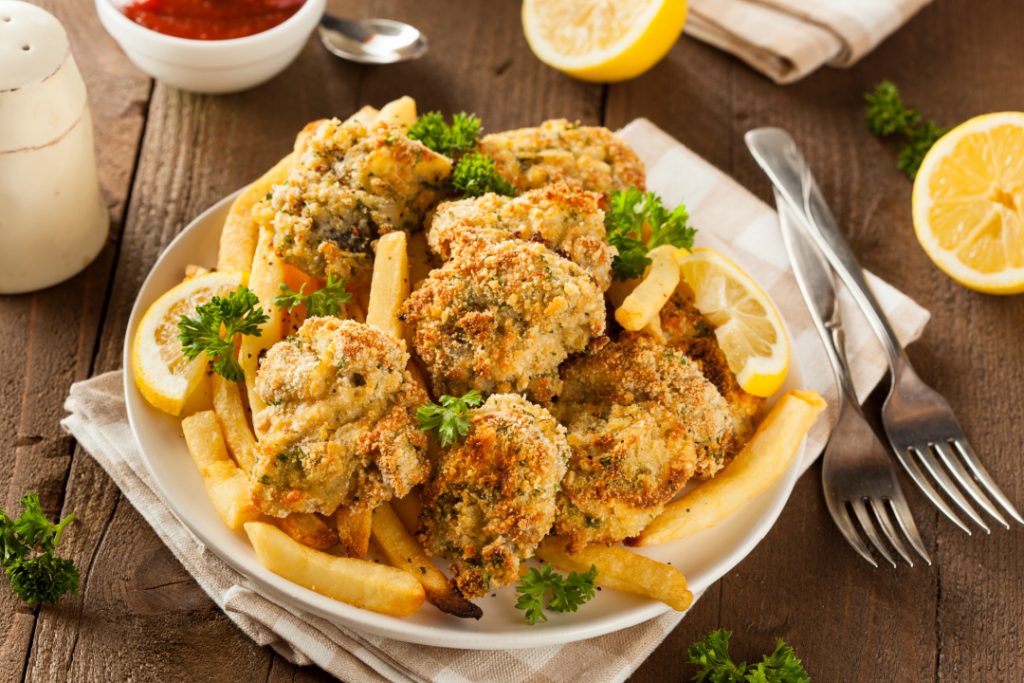 How to Cook Oysters
Fried oysters
In order to fry the oysters, you will need to shuck them. It is a bit laborious to shuck oysters, especially if you have not cooked the oysters yet. Wear thick gloves, oven mitts, or put any cloth over and around your hands to protect them from the oyster shells and from the knife. Here are a few oyster shucking knife sets with gloves available for purchase.
How to Shuck an Oyster with a Butter Knife
Shuck the oyster by running the tip of the knife along with the opening. Using a blunt knife like a butter knife is possible, especially since you will want to twist the knife in order to pry the shell open. Make sure that you have a good grip on the oyster and that you twist the knife slowly.
Once you have all of the oysters out of their shells, you can start frying them. You have some options for the coating. You can use regular flour, panko (or Japanese breadcrumbs), Italian breadcrumbs, homemade breadcrumbs, or cornstarch. You may use egg in order to make the coating thicker, but it is not necessary. A light coating of these dry ingredients will result in a "lighter" oyster snack.
Add some salt and pepper to the flour or breadcrumbs or cornstarch if they are not seasoned already. Then, dredge each oyster and fry in hot oil for a minute or two or until the coating is cooked and the outside is golden brown. Do not cook for longer than is necessary. If you used oil that was 400 degrees F, a minute or two of frying is enough to completely cook the oysters.
Grilled oysters
This is perhaps an easier way of serving oysters. They cook in their own juices, and you can shuck them once the oysters are cooked (which makes shucking easier!). Prepare your grill. Using charcoal is a great idea because it imparts a nice smoky flavor to the oysters. Once your grill is hot, place the oysters onto the grill.
Grill for about 8 minutes or slightly longer until the oysters begin to pop open slightly. Think of this process as similar to cooking clams. Shuck the oysters and enjoy with fresh-squeezed lime or lemon juice.
Does Cooking Oysters Destroy the Zinc
According to CarolinaCoastline.com, "most people can get enough zinc from food. Cooked oysters are an excellent source of zinc with fifty-two milligrams in three ounces."
How to Butterfly a Lobster Tail