Are you trying to figure out what to do with all of the turkey left from Thanksgiving? Read my list of things to make with leftover turkey!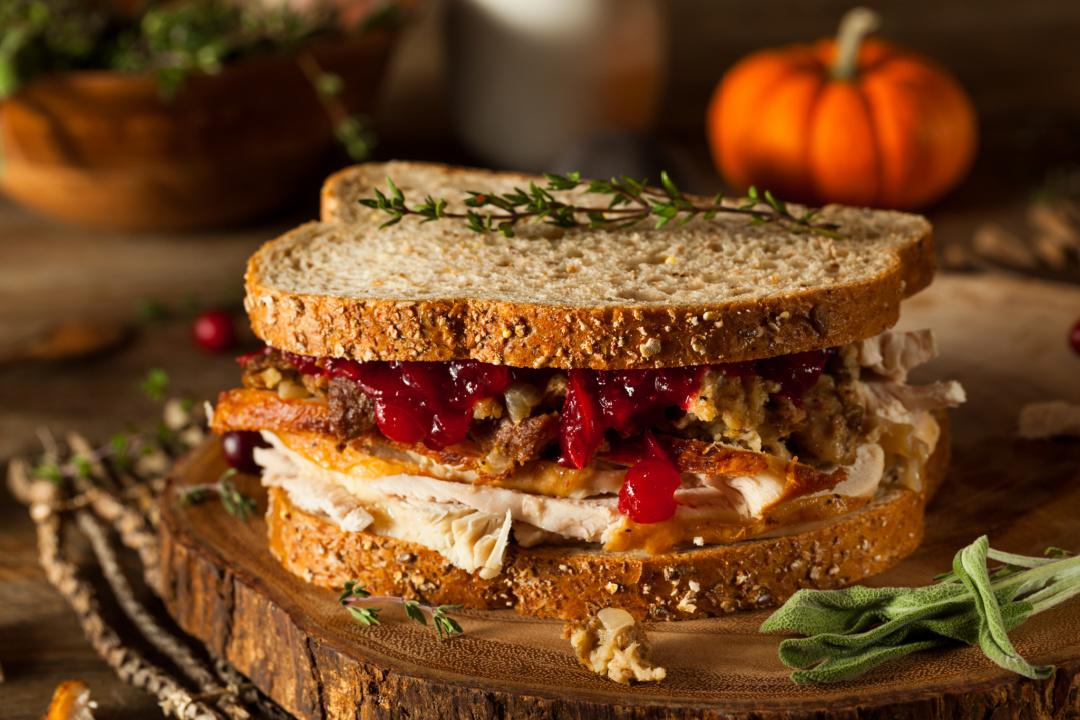 Most families have tons of leftovers from Thanksgiving dinner. What are unique ways to use some of the your turkey leftovers?
Millions of families in the U.S. will be enjoying their turkey, dressing, cranberry sauce, mashed potatoes and more this year at Thanksgiving.
Things to Make With Leftover Brisket
However by then end of the week, you may be desperately trying to figure out what to do with your leftover turkey so that you don't have to throw it all out. Here are some tips.
Things to Make With Leftover Turkey
Gourmet-Style Sandwich
One fun way to use leftover turkey is to pile up some of your dinner foods into a gourmet-style sandwich.
Place some white or dark meat and dressing on some whole grain bread. Spread a layer of cranberry sauce on another other slice of bread and you have a tasty and easy way to enjoy your leftover turkey.
This is a great way to use up leftovers for lunches for the kids or a even a quick dinner when no one has time to cook.
Use Leftover Turkey Instead of Chicken in Wraps, Salads and More
Cooked turkey can be used in any of your favorite recipes that call for chicken. Why not put sliced leftover turkey on a bed of fresh spinach and add chopped vegetables for a healthy salad?
Or if you like wraps, you can make turkey salad or just sliced turkey breast, stuffed into a wrap with lettuce and tomatoes, onions and a dash of your favorite salad dressing.
Turkey Soup
One of the most traditional ways to use leftover Thanksgiving turkey is to make turkey soup. But why not jazz up your turkey soup recipes?
Try using cooked turkey instead of chicken in tortilla soup. Take out your slow cooker and make a turkey and dumpling soup with your leftover turkey.
Other soup recipes for turkey include turkey and rice soup, turkey bean soup and a turkey soup with root vegetables where you can use your turkey leftovers.
Try this Turkey Barley Soup from Easy Budget Recipes.
Turkey Pot Pie
Pot pies are a family favorite on a cold fall evening. Why not use up some of your cooked turkey leftovers for this easy-to-make meal?
One of the easiest ways to make turkey pot pie includes ingredients you may already have at home such as instant biscuit or pancake mix, cream of chicken soup, along with a bag of frozen mixed vegetables.
Try this Turkey Pot Pie from Super Simple Salty Life.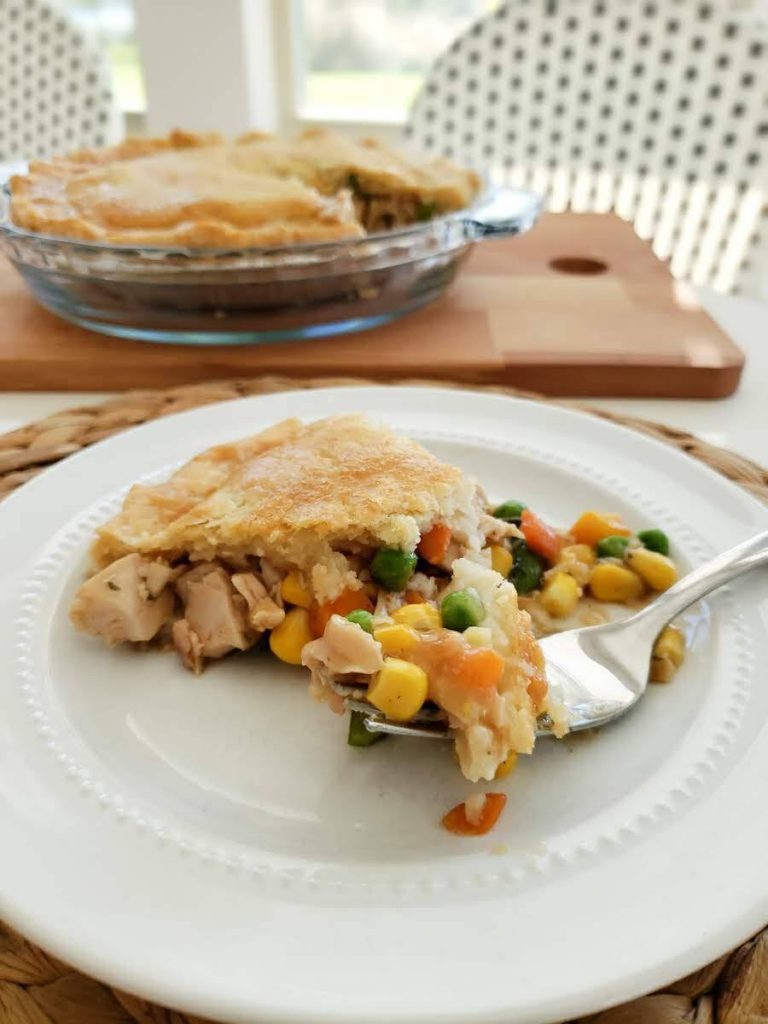 More great ways to enjoy leftover turkey:
This turkey chili is easy to make and incredibly versatile. Serve on nachos, tacos or burritos, spoon it over rice, or dish it up in a baked potato.
Make use of all that turkey from Thanksgiving with this easy (and affordable) turkey tetrazzini recipe! This creamy and delicious pasta dish is a perfect go-to for a quick dinner.
These cheesy turkey enchiladas are the perfect way to use up leftovers!
Do you have any ways to share on how to use your leftover turkey?
More Turkey Tips: