Do you have leftover brisket and not sure what to make with it? Here are ideas for things to make with leftover brisket.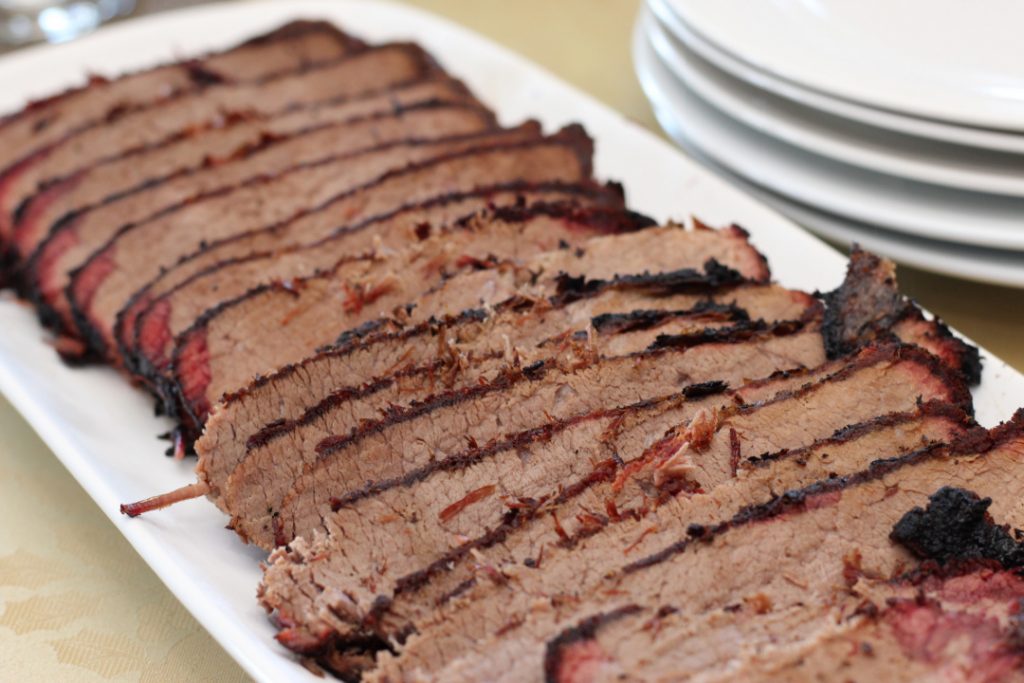 Things to Make With Leftover Brisket
If you have some leftover brisket sitting in the fridge from the night before, you are in luck because there are a lot of delicious things to make with your leftovers!
Actually, many people enjoy making brisket the night before so they can let the flavor soak into the meat. This is because like many other meals, it's good when it is done, but can be even more delicious the next day.
Things to Make With Leftover Turkey
If you are looking for recipes and ideas on what to do with that leftover brisket sitting in the refrigerator, these recipes are easy and tasty.
Leftover brisket is great for making sandwiches, tacos, and other dishes. Just get creative and enjoy! Keep reading for leftover brisket recipes below.
You may even want to make extra brisket so you can enjoy the leftover for the next few days with these recipes!
How long is leftover brisket good for?
Leftover brisket is good for up to four days in the fridge. After that, it should be frozen for longer-term storage.
Can I freeze leftover brisket?
Leftover brisket is a great way to enjoy a delicious meal without having to cook from scratch. And if you have some leftover brisket, you may be wondering if you can freeze it for later.
The answer is yes! You can freeze leftover brisket and enjoy it at a later time. Just be sure to wrap it tightly in freezer-safe packaging and label it with the date so you know when it was frozen.
When you're ready to eat the brisket, simply thaw it in the refrigerator overnight and then reheat it according to your preferred method.
Can leftover brisket be reheated?
Leftover brisket can be reheated in the oven, on the stovetop, or in the microwave. When reheating, make sure to slice the meat thinly against the grain to avoid tough chunks.
What to serve with brisket
There are many things that go great with brisket. Here is a list of some of our favorites:
Potatoes
Roasted, mashed, or even in a salad, potatoes are a classic side dish that complement brisket perfectly.
Vegetables
Green beans, carrots, and corn all pair nicely with brisket.
Sheet Pan Garlic Potatoes and Green Beans
Bread
Whether you're serving it on a sandwich or as a side, bread is always a good idea with brisket.
Fruit
Applesauce or a fruit salad are both excellent choices to serve alongside brisket.
Dessert
Because brisket is such a hearty dish, something light for dessert is always welcome. Try a fruit pie or an airy cake.
Things to Make With Leftover Brisket
Turn your leftovers into a whole other meal or appetizer with these delicious smoked brisket nachos.
Create a delicious pizza that even the kids will enjoy! Easy and tasty, this BBQ pizza is a must try.
Use leftover brisket to make your own beef hash recipe for an easy and delicious weeknight dinner idea.
Add a unique flavor to these sliders by using brisket to make a delicious party appetizer or weeknight dinner.
Those beef brisket leftovers sitting in the fridge will be the perfect addition to your chili when you make this smoked brisket chili.
These Texas Twinkies are jalapeno poppers that have a BBQ twist. They are easy to make and delicious.
Delicious and easy to make, this smoked queso dip uses brisket and is served with your favorite Tostito scoops.
Add a little kick to your brisket nachos with some southwest seasoning. These are sure to be a hit with everyone!
What is better than a cheesy filling with toasted bread? Adding a bit of brisket to it of course! This brisket grilled cheese sandwich is sure to tingle your taste buds.
Change up your baked bean routine with this delicious Guinness brisket baked bean recipe that you are sure to love.
Brisket, just like ground beef or chicken, can be used to make tacos. These brisket tacos use leftover meat for a quick and easy dinner.
Flavored with a bit of onion and garlic, these brisket sliders are served on Hawaiian rolls for a delicious snack, appetizer, or dinner idea.
These Mexican Sopes are made with brisket for a delicious and easy Mexican dish everyone is sure to love.
If you love jalapeno poppers, you are going to love these delicious bacon and brisket poppers.
What sets these brisket nachos apart from the others is that they are made in a cast iron skillet for even more flavor