This Mediterranean Chickpea Salad is the perfect side dish to enjoy for lunch or dinner. It's also a great option to bring to your next backyard BBQ!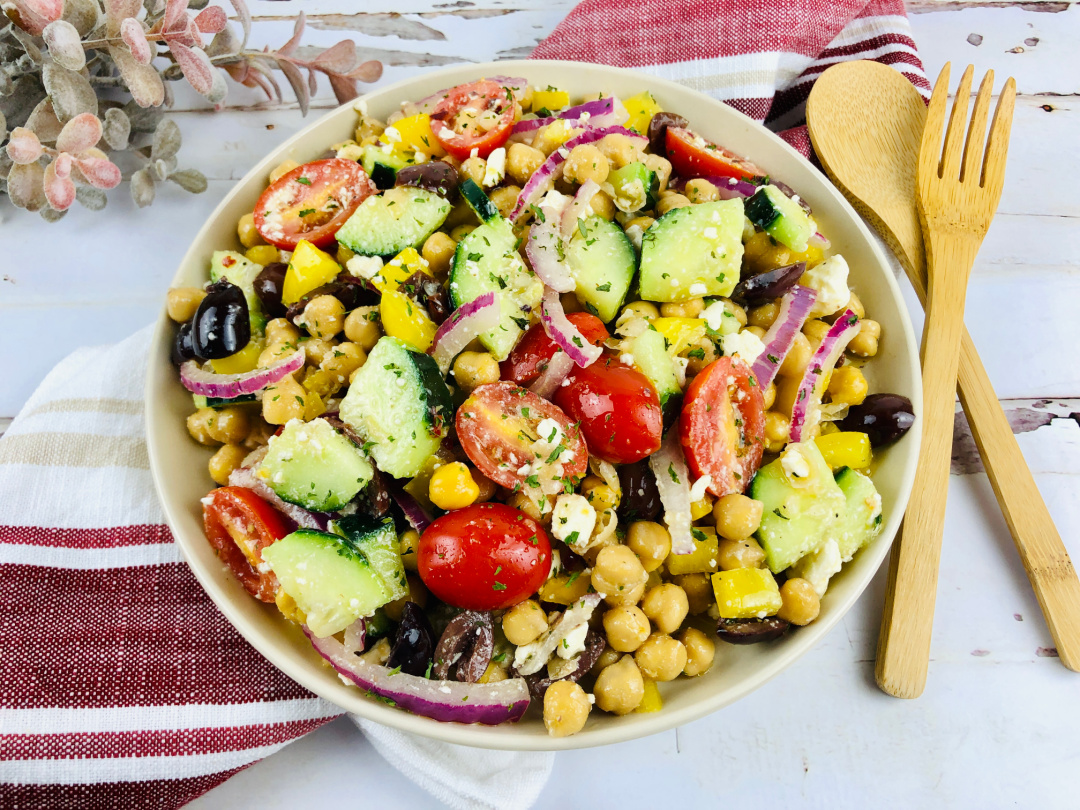 If you are looking for tasty salad recipe, try this chickpea salad! This salad uses canned chickpeas, fresh veggies, and a few other basic ingredients to create a flavorful dish.
This salad can be served as a side dish with your favorite meat dish. Or, eat this all by itself! It's both filling and satisfying.
My favorite time to make this salad is during the summer months, but you can enjoy this Mediterranean Chickpea Salad recipe any time of year. This recipe also includes how to make the vinaigrette dressing, too.
Mediterranean Chickpea Salad
Ingredients:
Salad:
2 cans chickpeas, drained & rinsed
1 cucumber, chopped
1 bell pepper, chopped
½ red onion, sliced thin
½ cup Kalamata olives, sliced
½ cup feta cheese
½ cup cherry tomatoes, halved
Vinaigrette: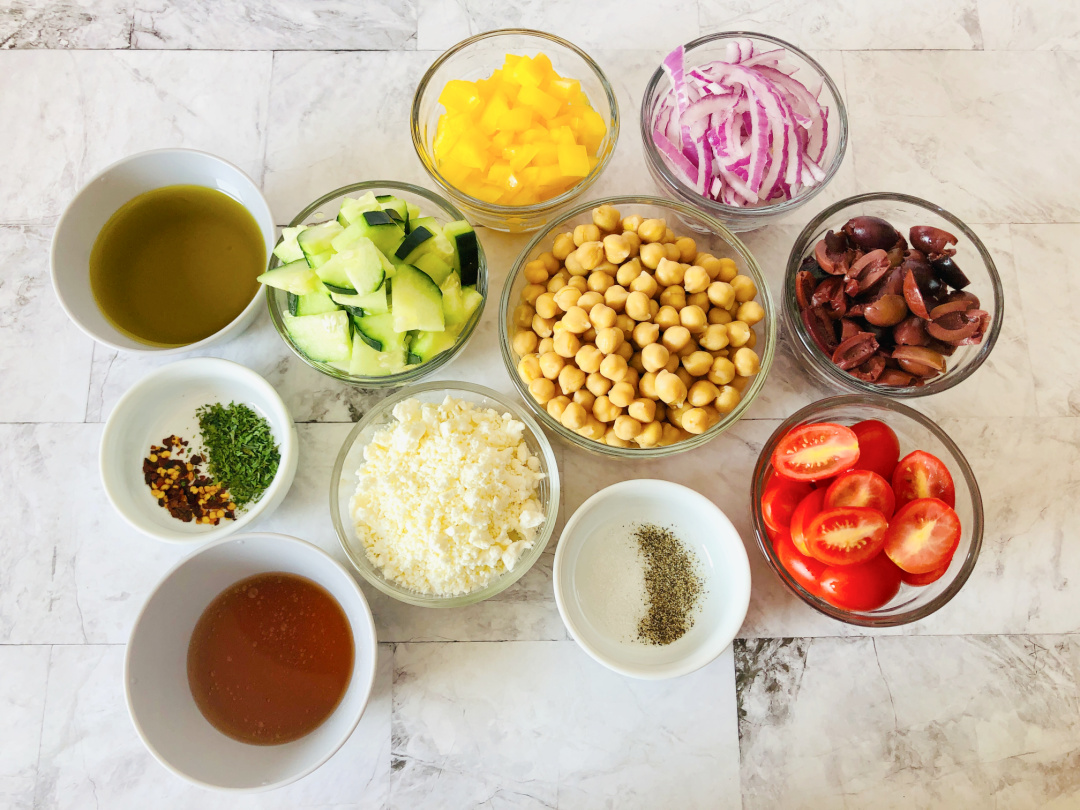 Directions:
Salad:
Combine all ingredients in a large bowl, toss until well combined.
Dressing:
Whisk all ingredients in a bowl until well combined, pour over tossed salad.
Stir in feta cheese, serve, and enjoy!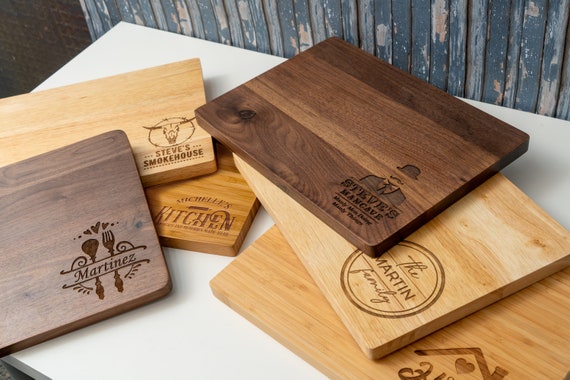 BUY NOW: Personalized Cutting Boards