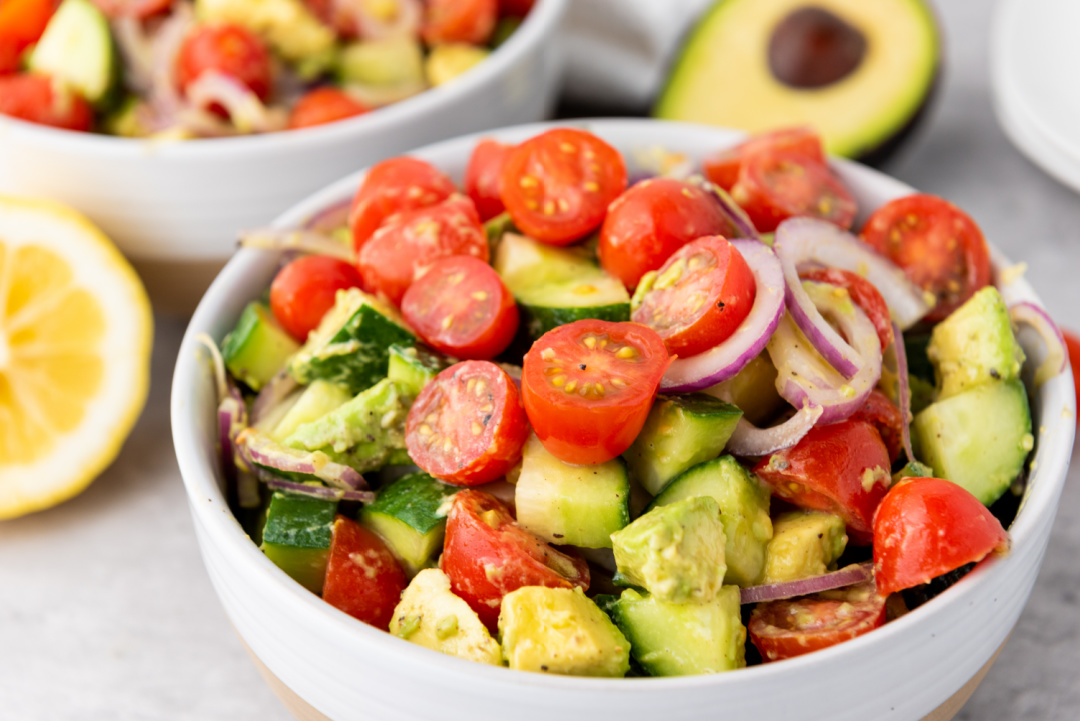 Today, we'll be discussing a recipe that has become a favorite of mine – a straightforward Avocado Salad.
It's not a complex or glamorous dish, but its flavor profile, created from a blend of simple ingredients, is worth noting.
This Avocado Salad is an excellent choice for a variety of occasions.
When you need a light meal after a busy day or when you're looking for a side dish during a casual backyard get-together, this salad often fits the bill.
It's an enjoyable and practical dish, providing both convenience and taste in equal measures.
Picture a typical afternoon when you're pondering what to prepare for dinner. It should be something nutritious and simple that doesn't demand hours of preparation.
This Avocado Salad may well be the dish you need. It's a meal that proves the value of fresh, quality ingredients.
Avocados, the main ingredient in this salad, are known for their health benefits. They are rich in monounsaturated fats, fiber, and a variety of vitamins and minerals. Their unique, creamy texture makes them a delight in any salad.
The addition of cherry tomatoes introduces a slightly sweet and tangy flavor. Their vibrant red color also contributes to the visual appeal of the salad, making it look as good as it tastes.
The cucumber, another component of the salad, offers a delightful crunch, creating a textural contrast with the soft avocados.
Including red onion adds a bit of sharpness and extra flavor to the salad. Red onions are known for their combination of sweetness and sharpness, and they do an excellent job of enhancing the taste of this salad.
The salad's dressing, a mixture of fresh lemon juice and olive oil, adds a significant contribution to the overall flavor.
The lemon juice imparts a refreshing taste, while the olive oil provides a hint of fruitiness. Together, they complement the other ingredients well.
Finally, a bit of salt and black pepper is added to taste. The salt works to enhance the flavors of the ingredients, and the black pepper introduces a bit of warmth and complexity to the dish.
This Avocado Salad illustrates the beauty of simplicity. It showcases how a combination of different flavors and textures can come together to create a delightful and nutritious dish.
It's versatile enough to be served on different occasions and caters to various dietary preferences.
If you're looking for a straightforward, nutritious, and delicious salad, this Avocado Salad is worth considering.
The preparation process is as enjoyable as the eating, offering a simple culinary experience that can be appreciated by many.
As we end this post, I encourage you all to explore and experiment in your kitchen. Try new dishes, taste, and adjust according to your preference.
Cooking is not only about the final product but also the process and the satisfaction derived from it.
With that said, consider giving the Avocado Salad a try, enjoy the taste, and appreciate the simplicity of this wholesome dish.
Avocado Salad
Ingredients:
2 avocados
1 lb. cherry tomatoes
1 cucumber
½ red onion
1 lemon, juiced
1 tbsp. olive oil
Salt, to taste
Black pepper, to taste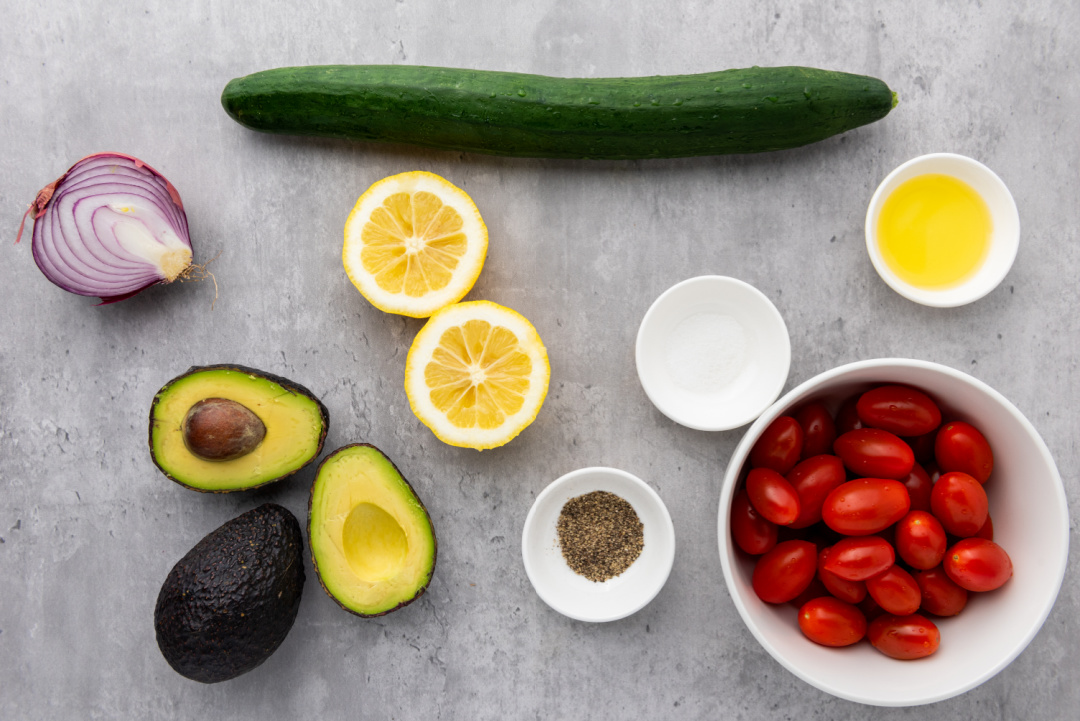 Directions:
Wash all of the produce.
Cut the cucumber in quarters lengthwise and then dice and add to a bowl.
Half the cherry tomatoes. Add to the bowl.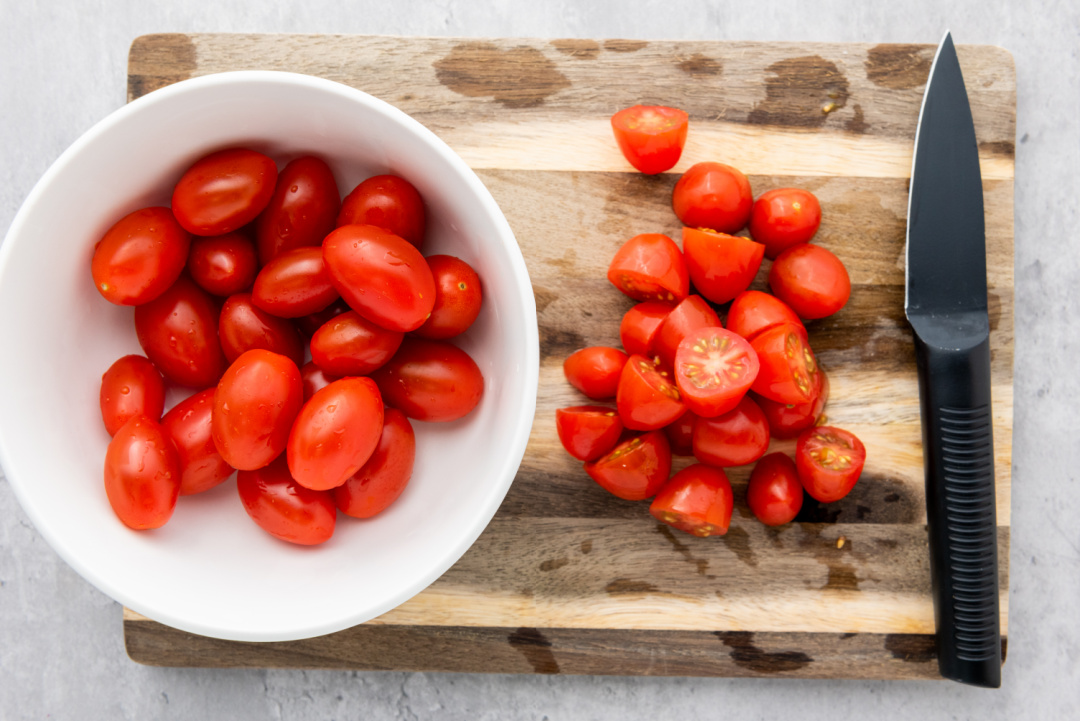 Peel and dice the avocados. Add to the bowl.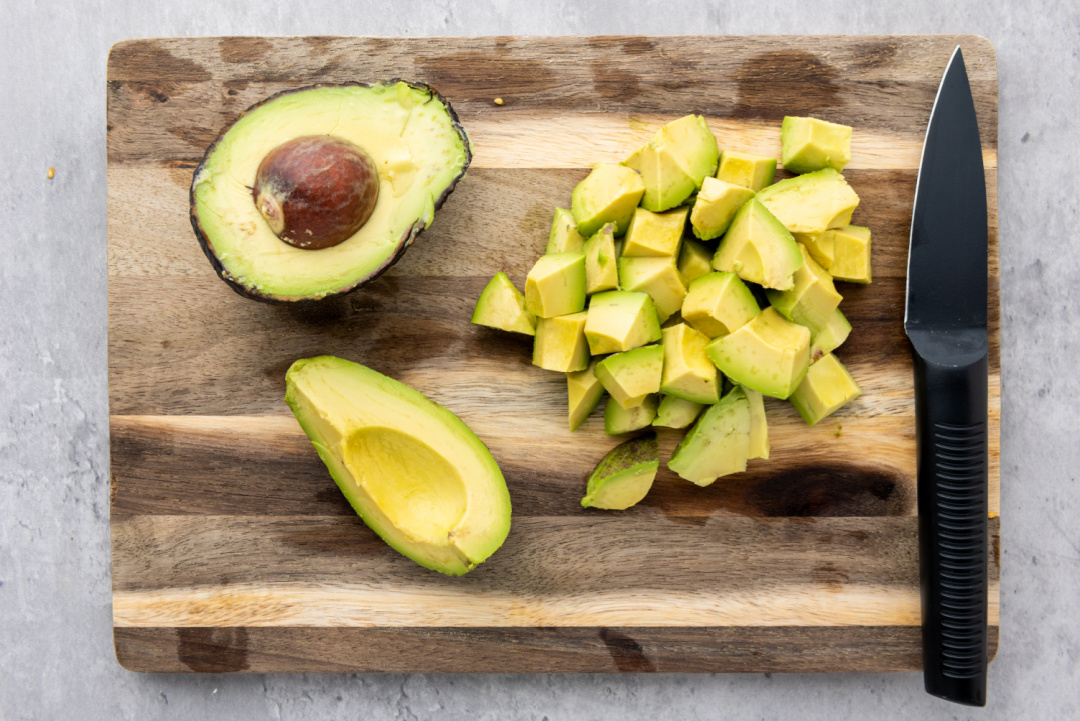 Thinly slice the red onions. Add to the bowl.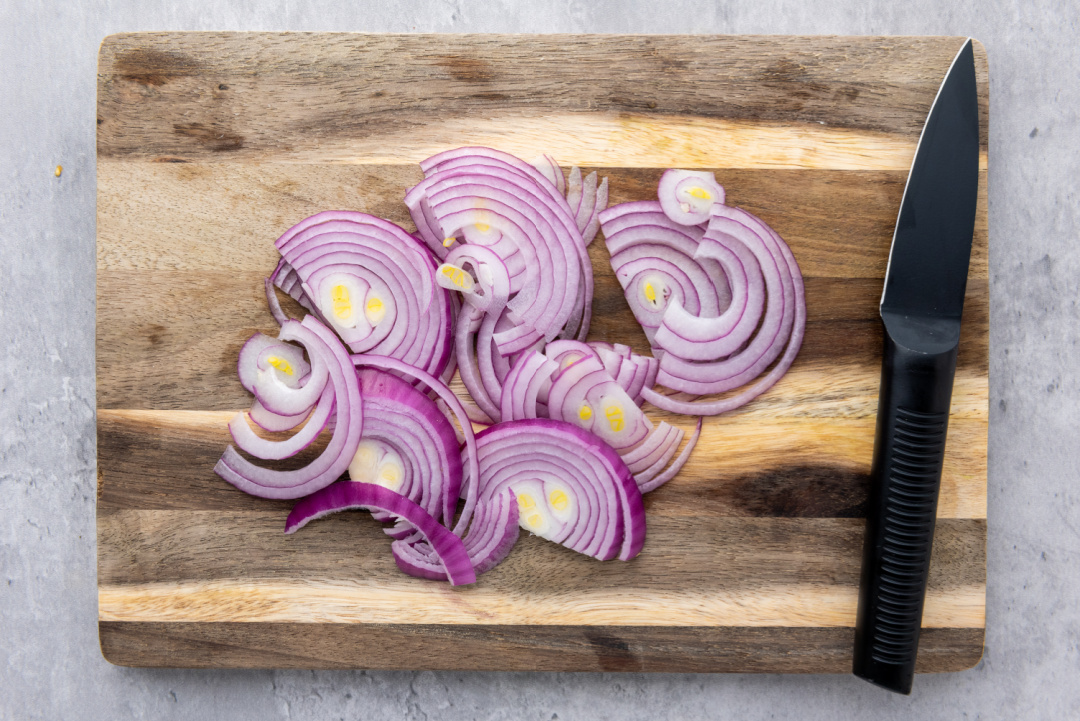 Juice the lemon and sprinkle over the ingredients.
Add the olive oil to the ingredients.
Season everything with salt and pepper.
Mix until well combined.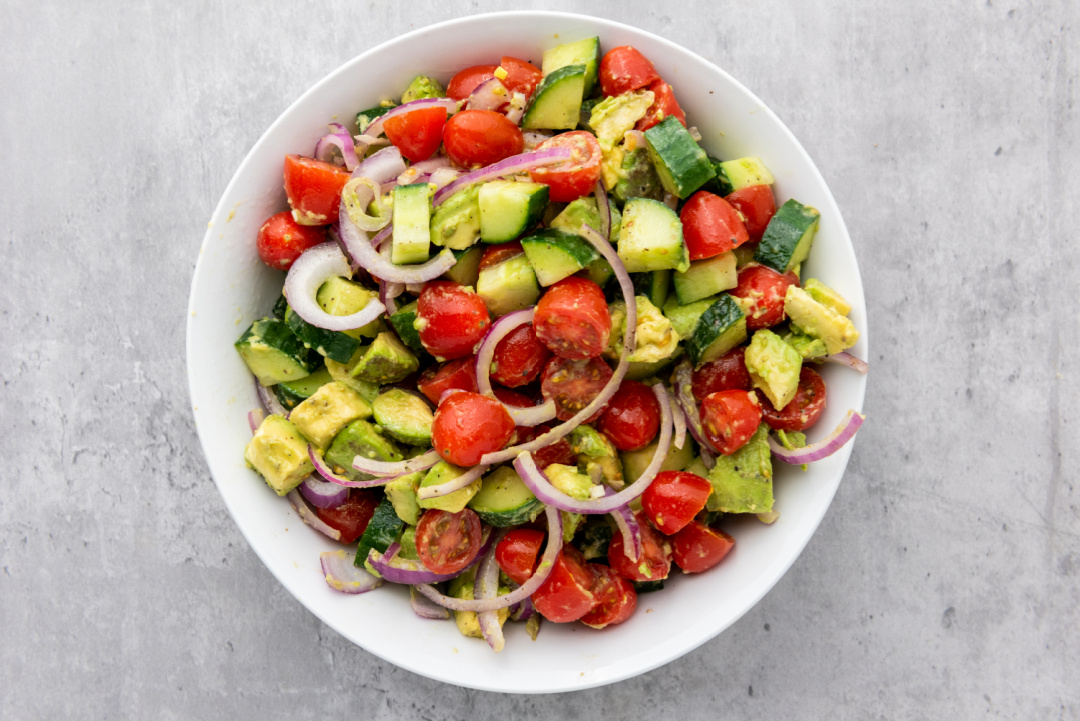 Serve chilled.