Try this delicious and flavorful cheesy Southern Baked Mac and Cheese made with whole milk and heavy cream!
If you are looking for a good southern style baked mac and cheese recipe, this recipe is for you!
This mac and cheese recipe is absolutely TASTY. The whole milk and heavy cream along with the cheese is what gives this a full and rich flavor!
If you are looking for side dishes to go with your brisket, consider making this mac and cheese as it pairs well with most types of meats, especially brisket.
Baked Mac and Cheese with Ritz Crackers and Bacon Topping
Southern Baked Mac and Cheese
Ingredients:
1/2 lb of elbow macaroni
1 cup heavy cream
1 cup whole milk
1/2 stick of butter
1/4 cup of all purpose flour
1 1/2 cups of sharp cheddar
1 cups of mild cheddar
1/2 tsp of salt
1/2 tsp of pepper
1/2 tsp smoked paprika
1/4 tsp garlic powder
1/4 cup sour cream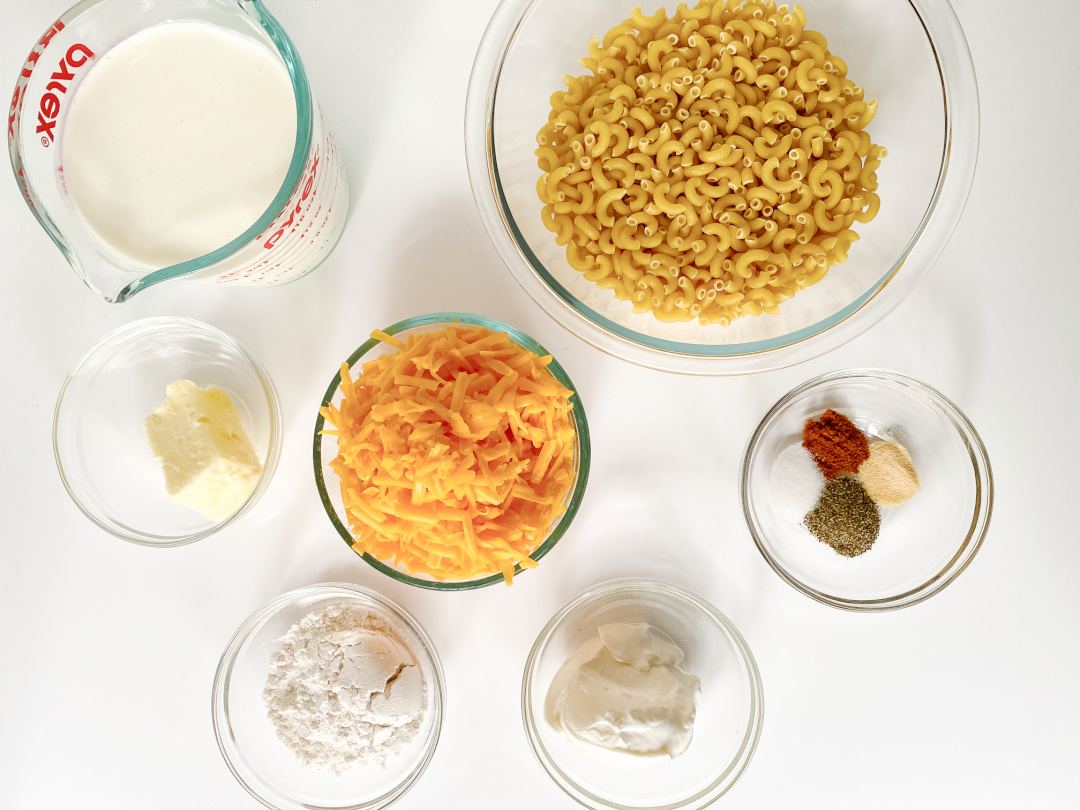 Directions:
Preheat oven to 375F.
Boil macaroni noodles in about 5-6 cups of water until Al Dente.
Strain macaroni and set aside.
Melt the butter.
Whisk flour into the butter and cook for about 1 min.
Add in half and half and heavy cream and continue to stir periodically while on medium high heat. When this comes to a boil, it will thicken.
Fold in cheese, salt, pepper, garlic powder, paprika and sour cream.
Reduce the heat to low and Allow the cheese to melt down into a sauce for about 3 mins.
Add in the cooked pasta and mix completely.
Pour mixture into baking dish and top with more shredded cheese.
Bake about 20 mins until golden brown and bubbly.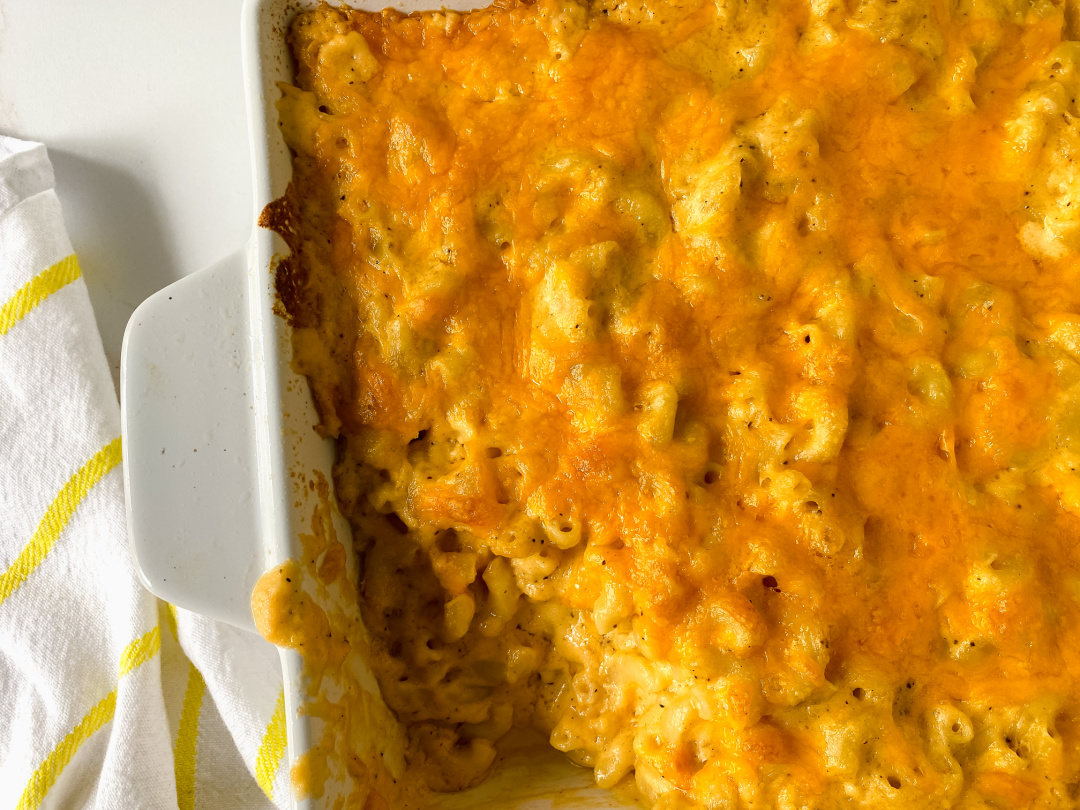 Notes:
This is a rich and creamy baked Mac n cheese traditionally cooked in "soul food."
It is not meant to have low fat substitute, full fat products are strongly encouraged.
Salting the water cuts down on the amount of salt needed for the recipe itself.
*You could use 2 cups half n half vs. one cup milk and 1 cup heavy cream