Need an easy and delicious dinner time solution this week? Try these Sheet Pan Chicken Fajitas!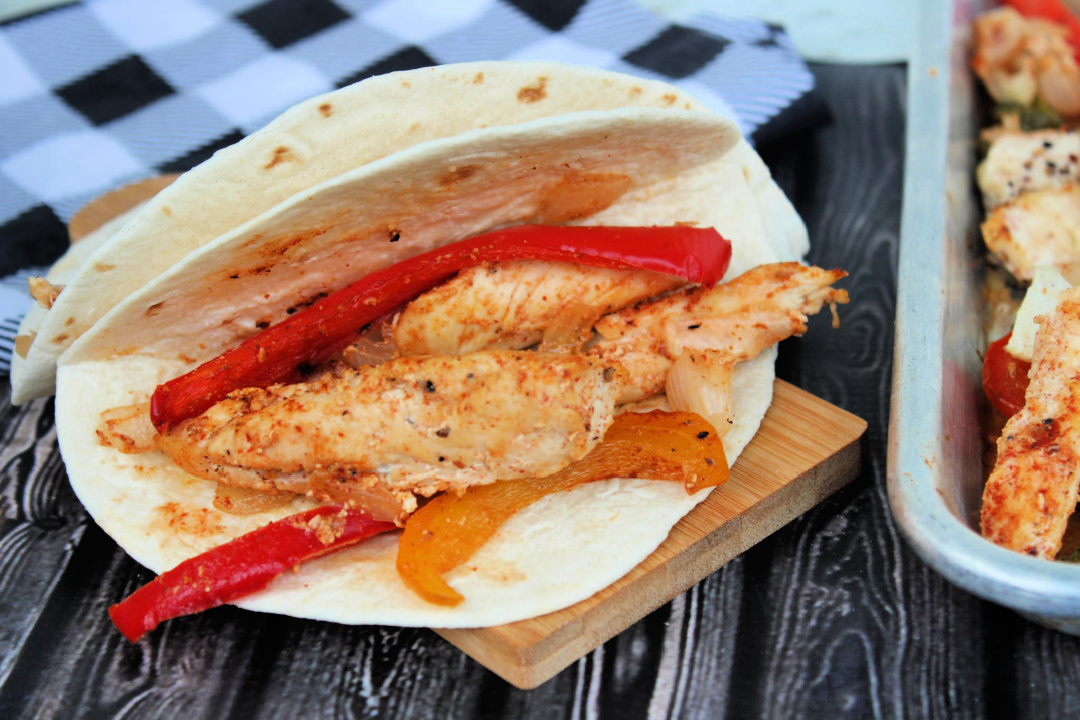 Sheet pan chicken fajitas are the perfect meal for a busy guy.
All you need is one pan and about 30 minutes, and you've got an easy, healthy, and delicious dinner.
The best part is that you can customize them to your liking, so they're always just the way you like them.
Give sheet pan chicken fajitas a try tonight!
Sheet Pan Chicken Fajitas
Ingredients:
1 ½ pound of chicken breast, cut into strips
1 red, green and aloha pepper
1 small onion
1 teaspoon of chili powder
1 teaspoon paprika
1 teaspoon cumin
1 teaspoon garlic powder
1 teaspoon onion powder
A pinch of dried oregano
½ teaspoon of black pepper
1 tablespoon of olive oil
A pinch of salt
Directions:
Preheat the oven to 375 degrees.
In a small bowl, combine the seasonings. Mix them with a fork and set aside.
Slice the chicken breasts and peppers and onion into strips.
Toss the vegetables and chicken together on a sheet pan.
Drizzle olive oil over the chicken and veggies.
Sprinkle the seasonings you mixed together in the small bowl over the chicken, peppers and onion.
Toss the vegetables and chicken around on the sheet pan to make sure everything has a gentle coating of seasoning.
Bake for 25 minutes or until the chicken is cooked thoroughly.
Serve with fajita shells.