Enjoy these Chicken, Pork, and Beef Fajitas fresh off of the grill this summer! Create a fajita bar and serve your favorite sides to go with these tasty fajitas!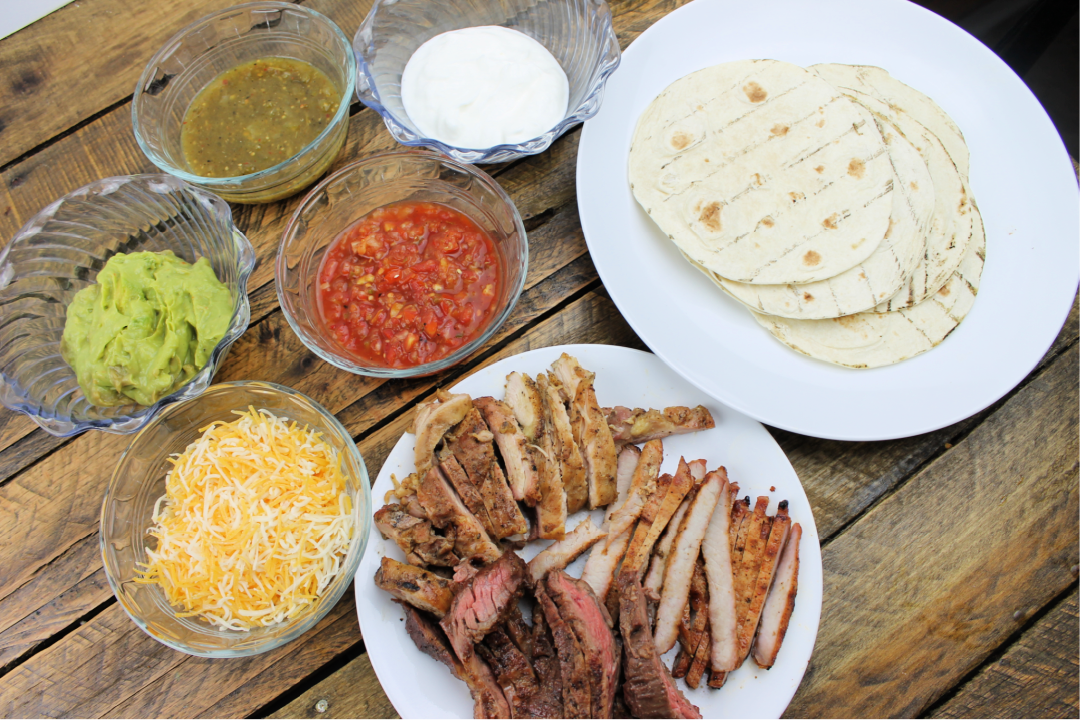 Sometimes as a man, I just want to fire up the grill and cook some delicious meats. Nothing fancy, just protein, fire, spices, and of course a rocking chair and a cold beer!
Fajitas are a great excuse for enjoying an easy and fun cooking experience, and they also feed a lot of people. Additionally, besides the grilled meats, fajitas are super easy because you can use pre made salsa, shredded cheese, sour cream, and guacamole to add to your fajita.
Sheet Pan Chili Lime Beef Fajitas
You can use either a charcoal or propane grill, but if you use a charcoal grill like I did, wait until the coals are white. Lots of folks think that this is when the fire is starting to die, but the truth is that this stage of the charcoal fire burns the most steady and consistent.
Too often, folks think that when there are orange flames and black coals then that's the best time to grill your meat. That's just not the case! Remember flames burn, and I don't want to eat charred black meat. So wait a few minutes, and let the flames die before putting your meat on the grill.
For the meat prep, I also kept it very simple. I added 2 tsp each of table salt, black pepper, garlic powder, and onion powder to an empty black pepper shaker. That's it! I used 4 spices, mixed them well, put them in an old shaker, and then dusted skirt steak, pork chops, and boneless skinless chicken thighs.
Once I seasoned the meat, I covered them and put them in the fridge to marinate for an hour. Once the fire in the grill was ready, I took each of the meats out of the fridge and let them cook while I sat on the porch, listened to music, and drank cold beer.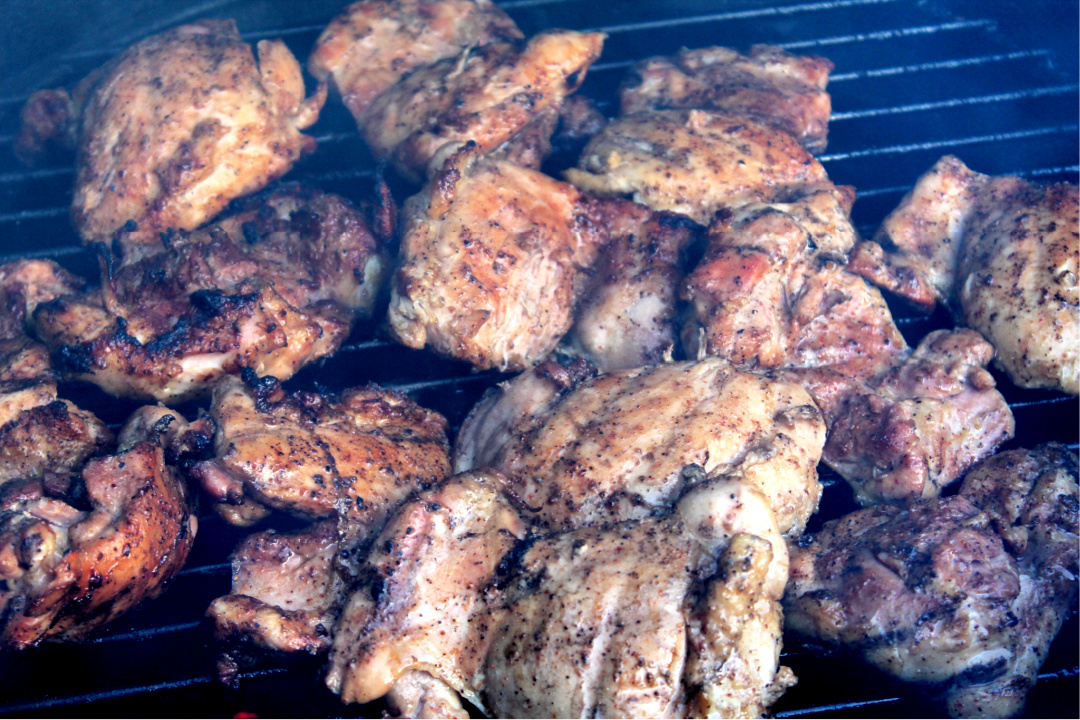 The size and type of meat determined how often I checked it and flipped it. For the small pork chops, I only cooked them for about 4-5 minutes per side over a hot grill. They were cut thin, and they were cooked through quickly.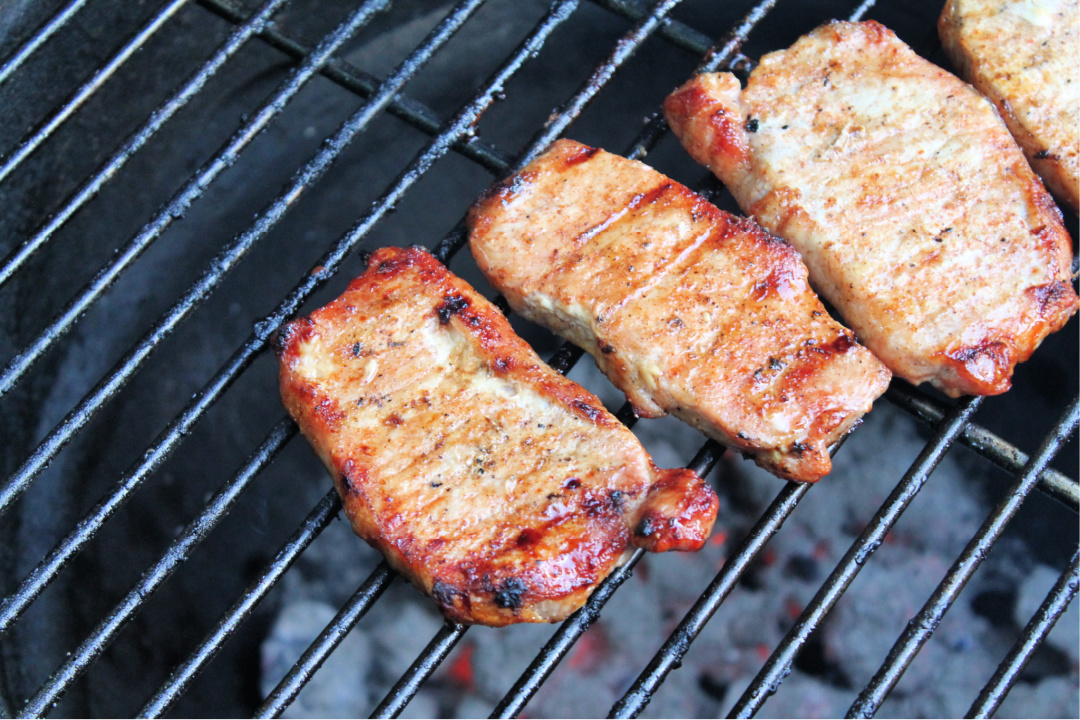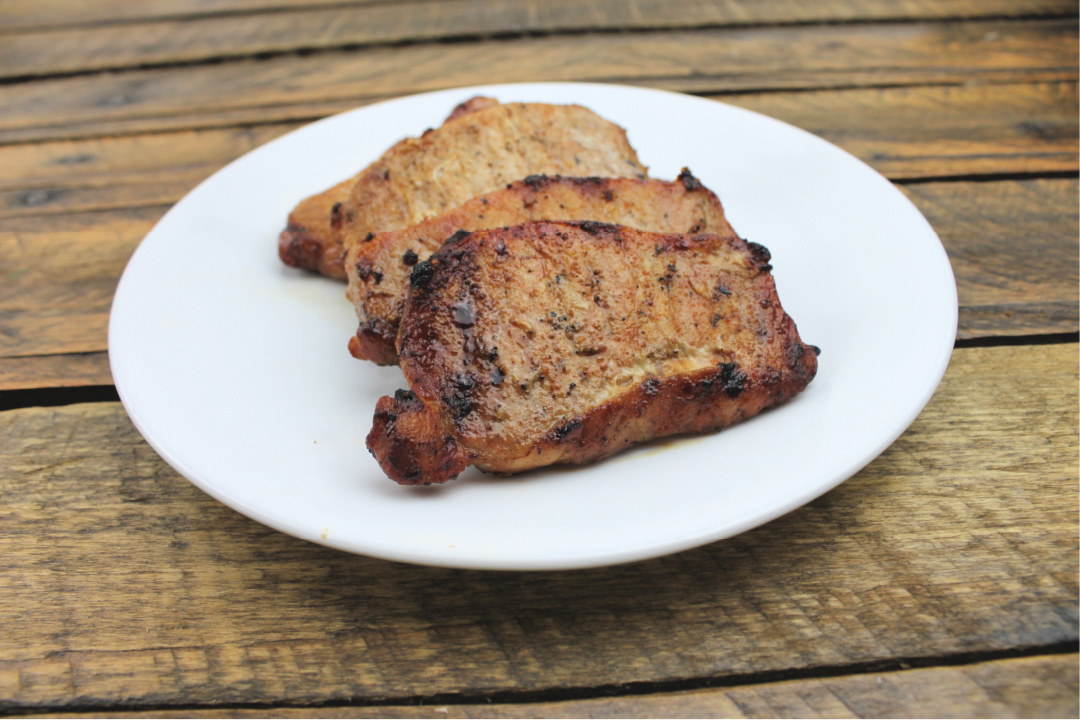 The same with the chicken, however there were more pieces of chicken and the chicken didn't have the same consistency of cuts as a pork chop does.
The chicken might take 12-15 minutes depending on the size of the chicken and the temperature of the grill.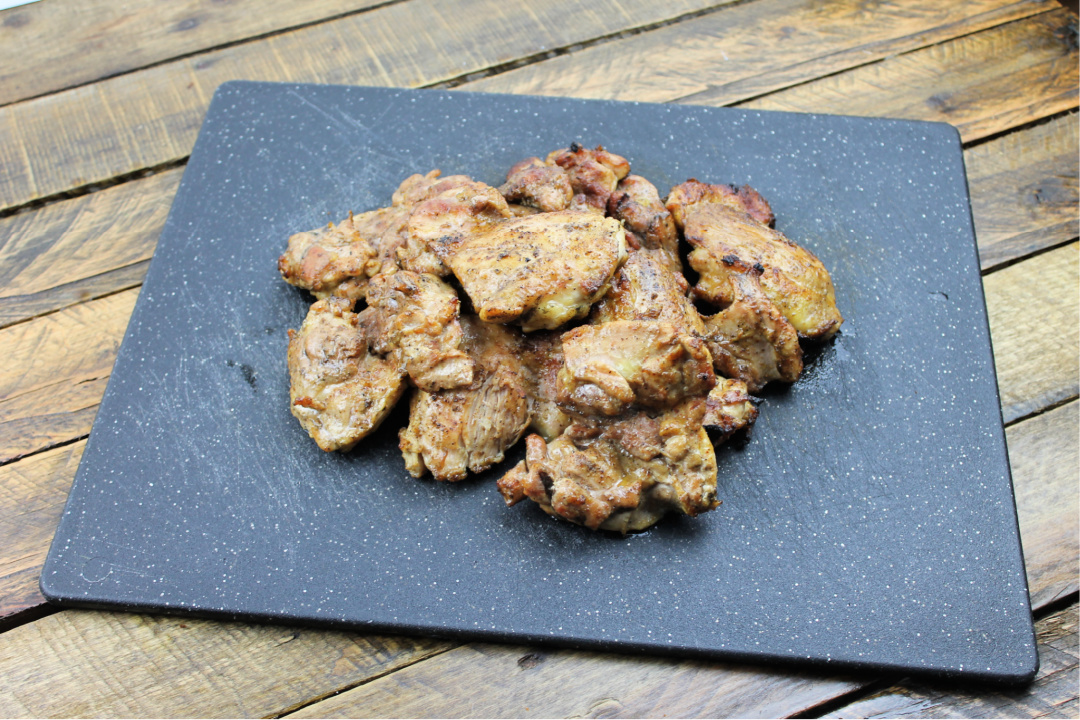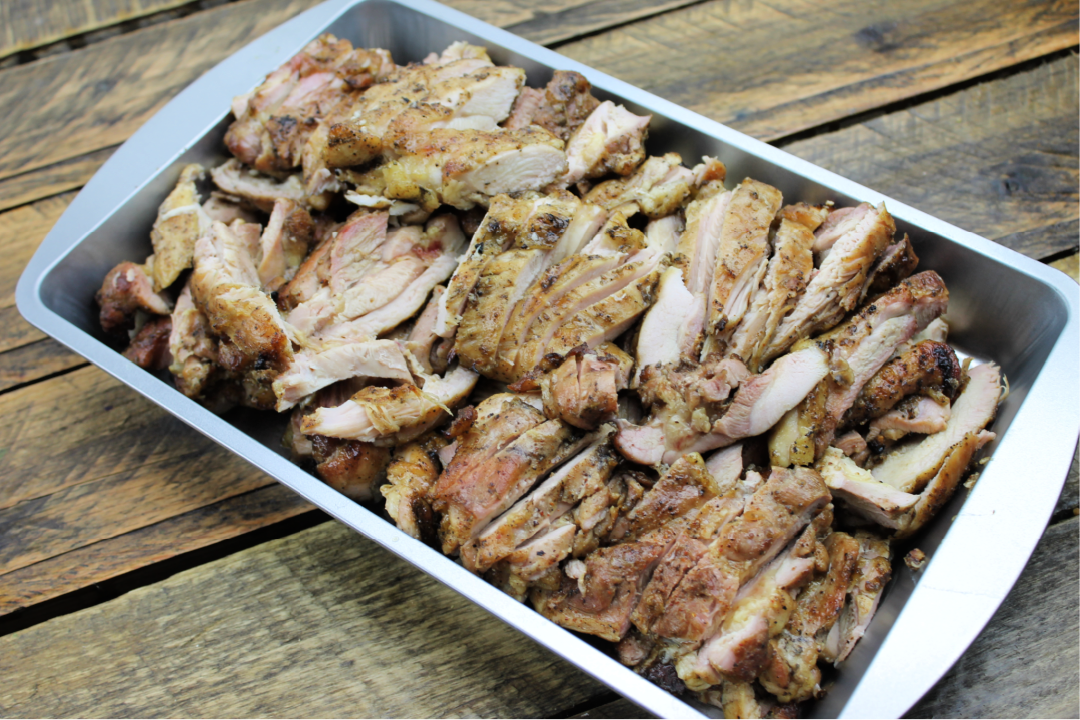 Finally, for a large skirt steak, it will take at least 20 minutes. It might even take longer if you have a guest that wants ZERO pink in the middle of their steak fajitas.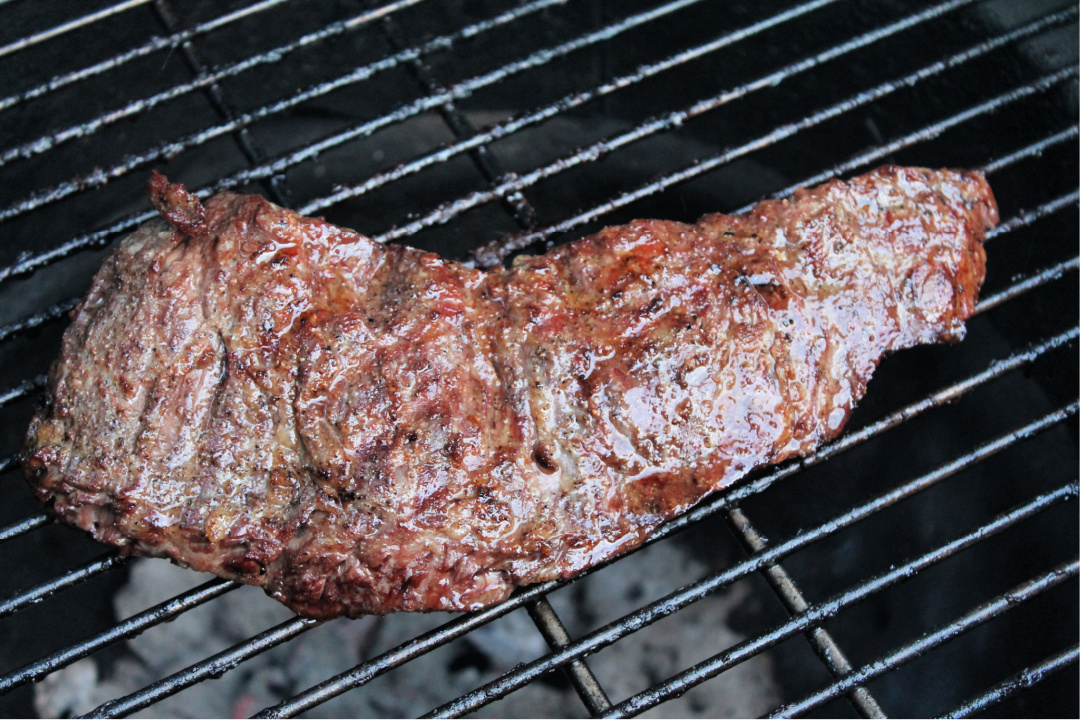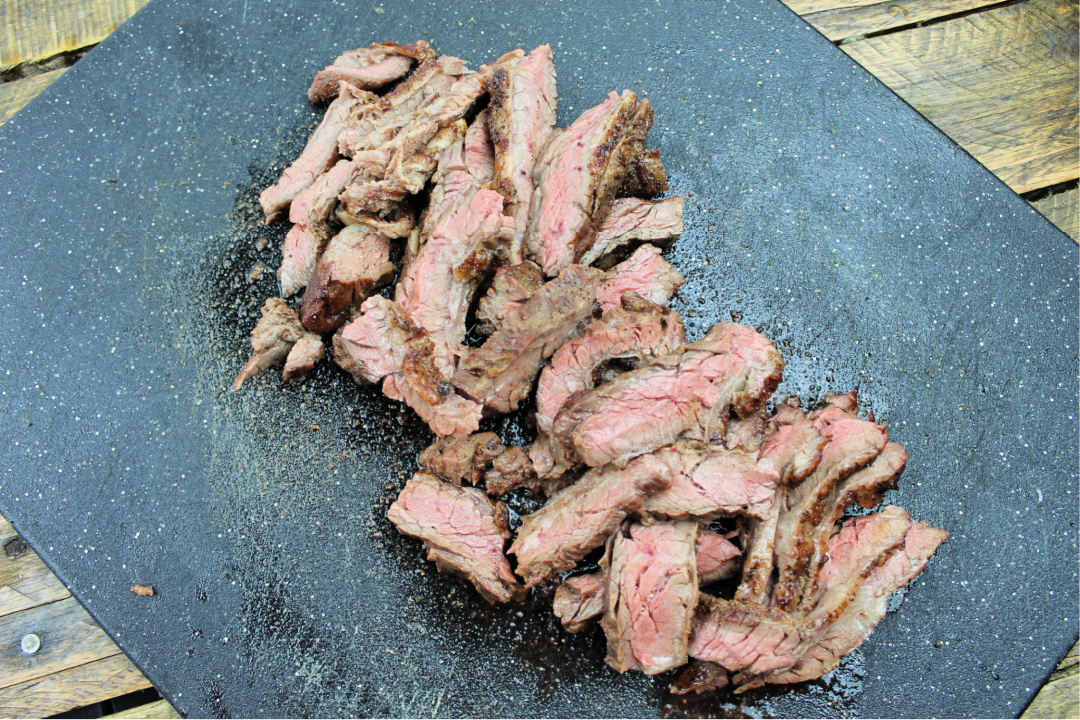 Once the meat is done, let it rest. Trust me, the meat is still hot and still cooking even after taking it off the grill. Let the meat rest for at least 5 minutes.
Once you've let the meat rest, then slice it up! Next, you can set up your side items to include cheese, sour cream, guacamole, etc.
Finally, take some tortillas and let them warm up on the grill for 1-2 minutes for each side of the tortilla. Enjoy!