Are you looking for a tasty treat to enjoy? Try these Cherry Oatmeal Bars! These are sure to satisfy your taste buds.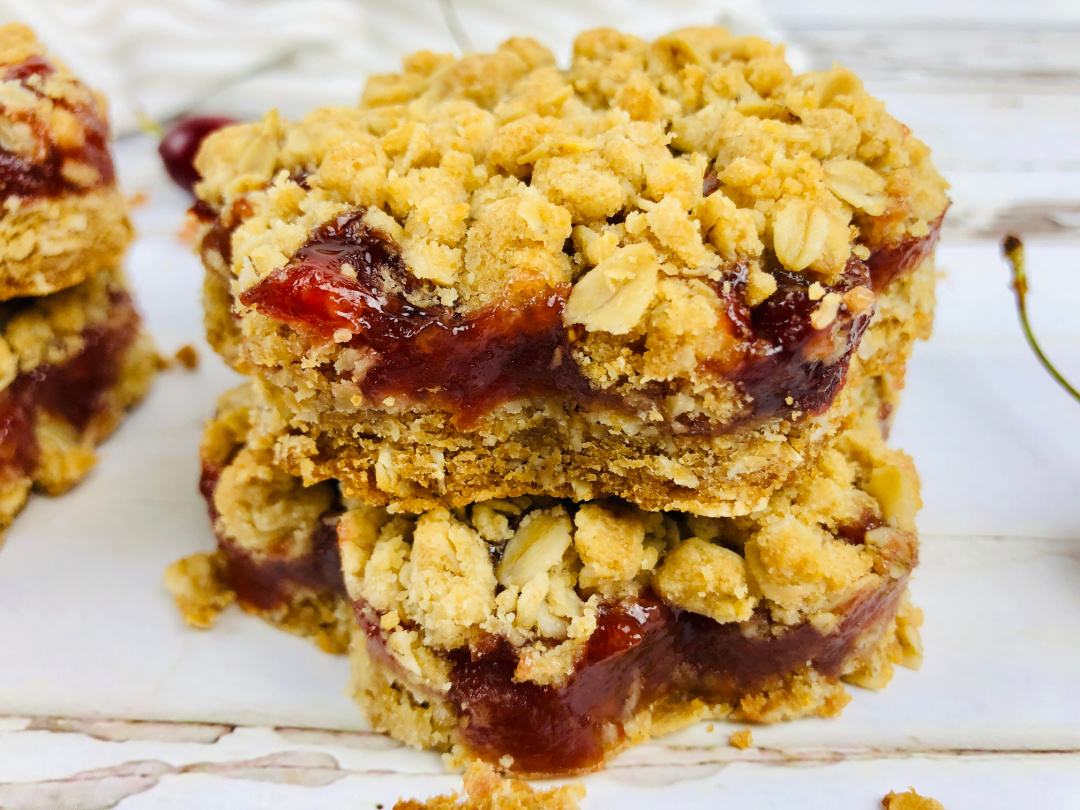 Cherry Oatmeal Bars
Ingredients:
½ cup light brown sugar or coconut sugar
1 cup flour or gluten free flour
¼ teaspoon baking soda
⅛ teaspoon salt
1 cup rolled oats
½ teaspoon vanilla extract
½ cup butter, softened
¾ cup cherry pie filling or jam
Directions:
Preheat oven to 350 and line 8×8 square baking dish with parchment paper.
Combine brown sugar, flour, baking soda, salt, and oats.
Stir or use hands to incorporate butter until the mixture is crumbly.
Press 2 cups into bottom of baking dish.
Next, evenly spread filling to ¼ inch from edge.
Sprinkle on remaining crumb mixture and lightly press into jam.
Bake 30-40 minutes until light brown.
Cool, cut into bars and serve.