This Zuppa Toscana soup recipe includes a ton of flavor! Pair this with your favorite bread recipe this week.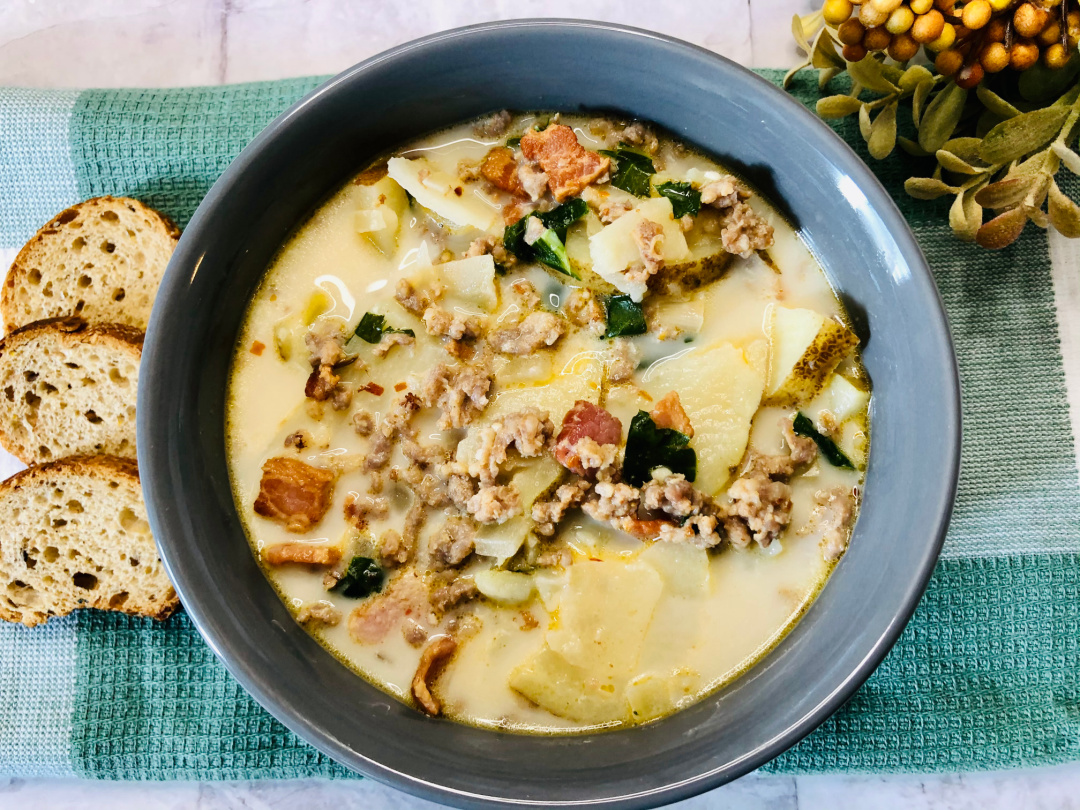 Every now and then, I crave a good bowl of soup. Not just any soup though. I like to put a lot of tasty ingredients in my recipe for a hearty soup.
This Zuppa Toscana soup recipe is exactly that. When I'm craving a good Italian meal, this is my go to soup.
You may have heard of Zuppa Toscana if you've visited your local Olive Garden. If you aren't sure what it means, Zuppa means soup and Toscana means Tuscan = Tuscan Soup.
Serve this recipe with your favorite homemade bread!
Zuppa Toscana
Ingredients:
Directions:
In a skillet, cook sausage with red pepper flakes – drain and set aside.
In a large pot, cook bacon – reserve a small amount of bacon grease.
Add onion and garlic and cook until fragrant – careful not to burn the garlic.
Pour in the broth and bring to a boil.
Add potatoes and cook until tender.
Reduce heat and stir in cream and sausage.
Add spinach or kale a few minutes before serving.
Enjoy!