Learn about different cooking oils and find out which oil is best to use when cooking!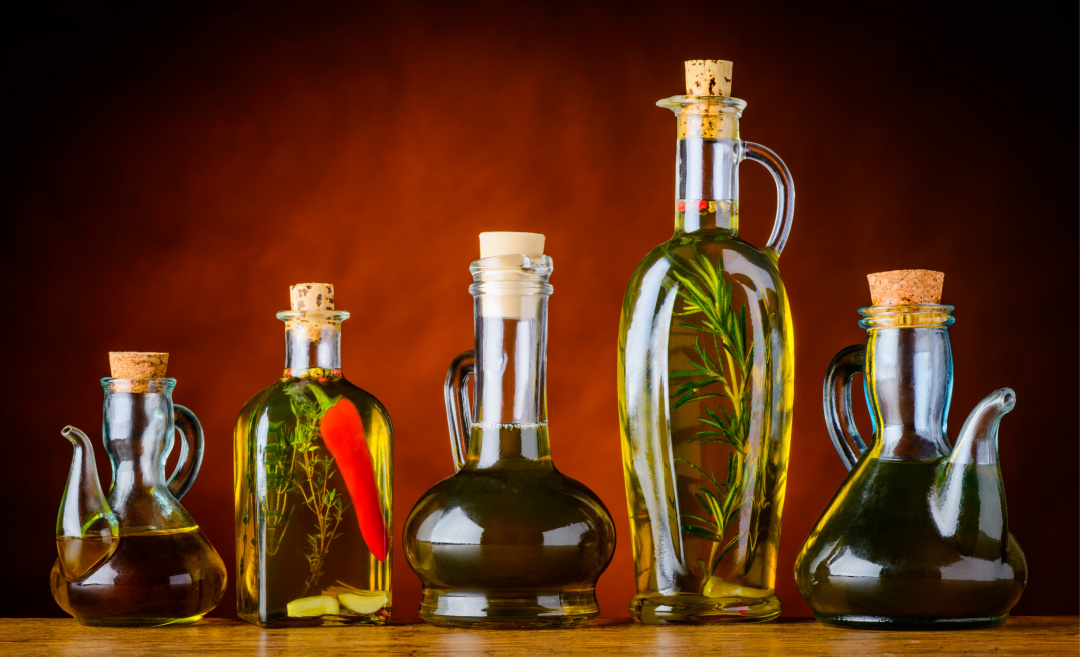 There are many different cooking oils available, and aside from cost and quality, there are other important things to consider when deciding which oil to use when cooking.
There is a great variety of cooking oils on the market, and whilst quality and cost are important when deciding which oil to use, once the oil has been purchased, both its flavor and how it reacts to heat are important considerations when deciding what to use the oil for.
Tips for Cooking With Olive Oil
Whatever the flavor, each oil has a temperature at which it starts to break down, referred to as the smoke point, and this varies from oil to oil. When the oil starts to degrade and break down further, it releases acrolein which is a part of the bluish smoke that irritates the throat and nose. Each oil has a different temperature at which this happens, so oils with, for example, a high smoke point will be more suitable for deep-fat frying.
Which Oil is Best to Use When Cooking
Oils Suitable for Deep Frying
Oils with a high smoke point are more suitable for deep frying as they can be heated to a high temperature before they start to burn. Flavor is also something to consider as the oil will impart its flavor to the food being fried. The ideal temperature for deep frying is between 175 and 190 °C (345–375 °F), which makes the following oils suitable:
Canola Oil (also known as rapeseed oil)
Sunflower Oil (refined)
Of these oils, canola and peanut have the least marked flavor, which is why they are particularly suitable for this purpose.
Flavorless Oils Suitable for Shallow Frying
Any of the oils suitable for deep frying are, of course, suitable for shallow frying, and of these, canola and peanut are the two with the least flavor. Both are, in fact, relatively tasteless and so will not impart a strong taste to the foods being fried.
Oils With Flavor Suitable for Shallow Frying
Other oils which are suitable for shallow frying but which themselves have a flavor include:
Walnut Oil (refined)
Of these, care does need to be taken not to let the smoke point be reached, which generally occurs around 160°C (320°F); otherwise, the oil will degrade and lose flavor.
Oils Suitable for Vinaigrettes and Dressings
Any oil can be used cold in dressings or vinaigrettes, and mixing a stronger flavored oil with a flavorless oil is a good way to produce a dressing that is not only more economical but which is not too overpowering. Oils that are not really suitable for cooking include:
Flaxseed Oil (unrefined)
Safflower Oil (unrefined)
Sunflower Oil (unrefined)
Mixing oils
A solution to obtaining flavor when shallow frying is to mix oils. Adding sesame or hazelnut oil to canola when shallow frying will give a flavor and reduce the likelihood of burning quickly.
I hope this list of which oil is best to use when cooking helps! What's your favorite oil to cook with?