Dump cakes are easy to make and taste delicious. Try this Slow Cooker Blueberry Lemon Dump Cake recipe!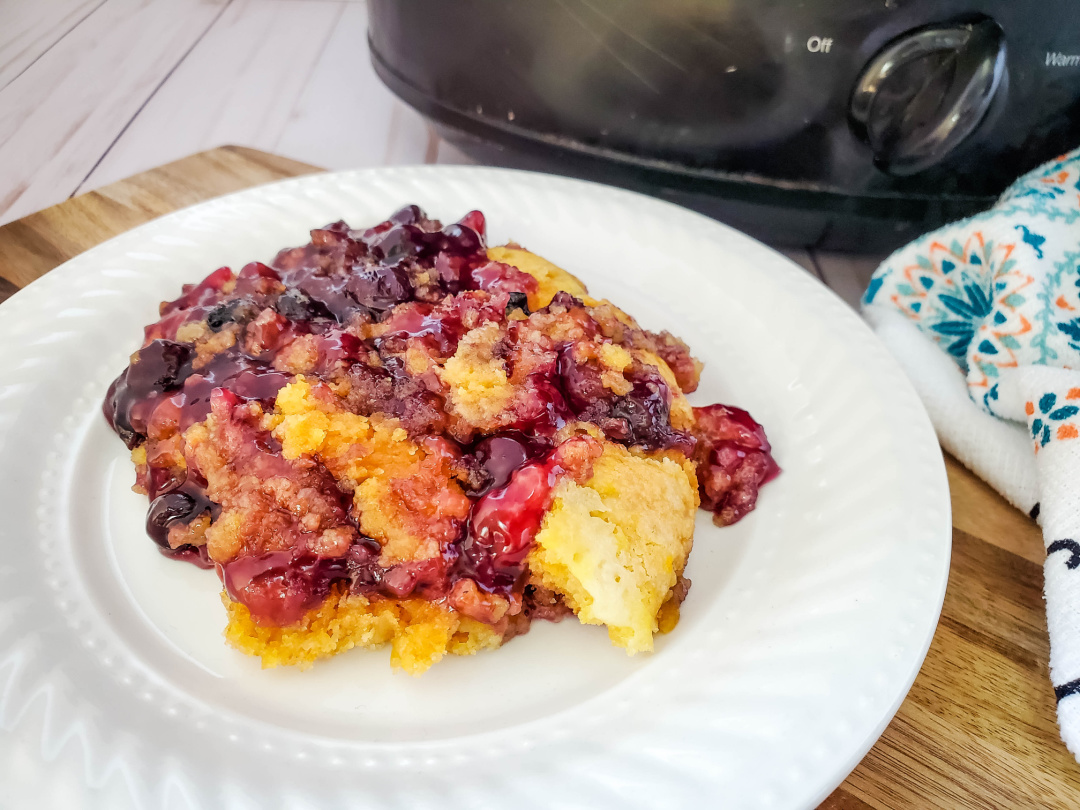 Do you love dump cakes? I do.
When it's hot outside, and you don't want to turn on the oven, this slow cooker recipe is perfect. It doesn't require any baking, so all the blueberry goodness is preserved without heating up your kitchen.
This Slow Cooker Blueberry Lemon Dump Cake makes a great dessert for summertime entertaining too!
The next time you're looking for something sweet and easy to make for dinner or a party, try this delicious blueberry lemon dump cake! You'll be glad that you did!
Slow Cooker Blueberry Lemon Dump Cake
Ingredients:
Directions:
Spray the slow cooker with non-stick cooking spray.
Open the cans of blueberry pie filling and dump them into the crock.
Pour the cake mix over the pie filling, in an even layer.
Cut the butter into 10 slices, and place them spaced out on top of the cake mix.
Cook on high for 3 hours, or low for 5-6 hours.