This Ranch House Pinto Beans recipe includes bits of pork spare ribs and sauteed onions to give it a delicious flavor!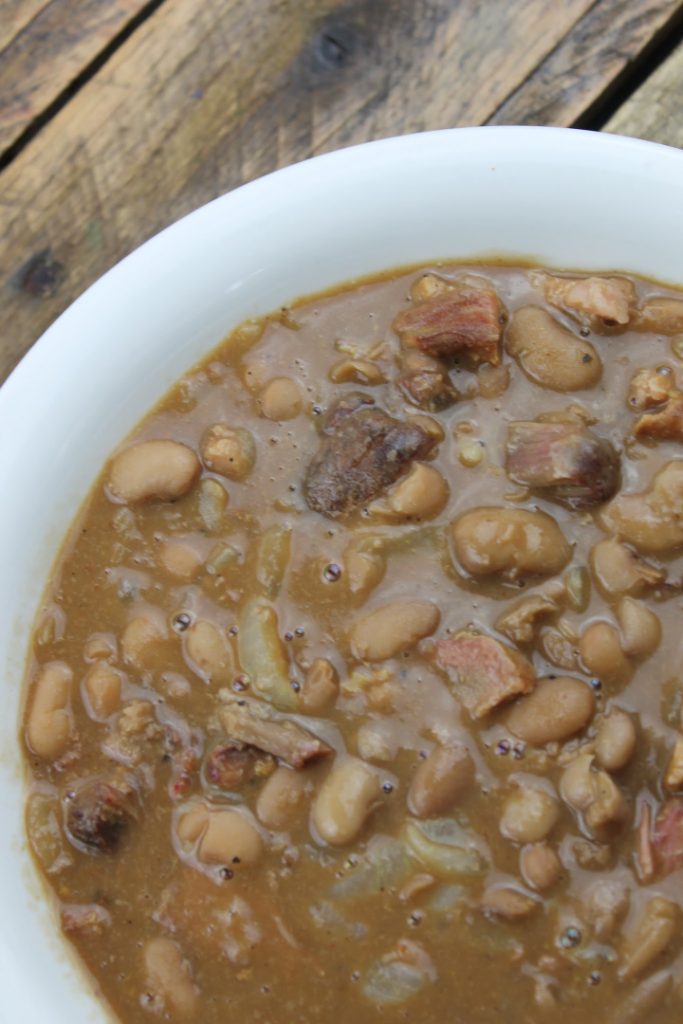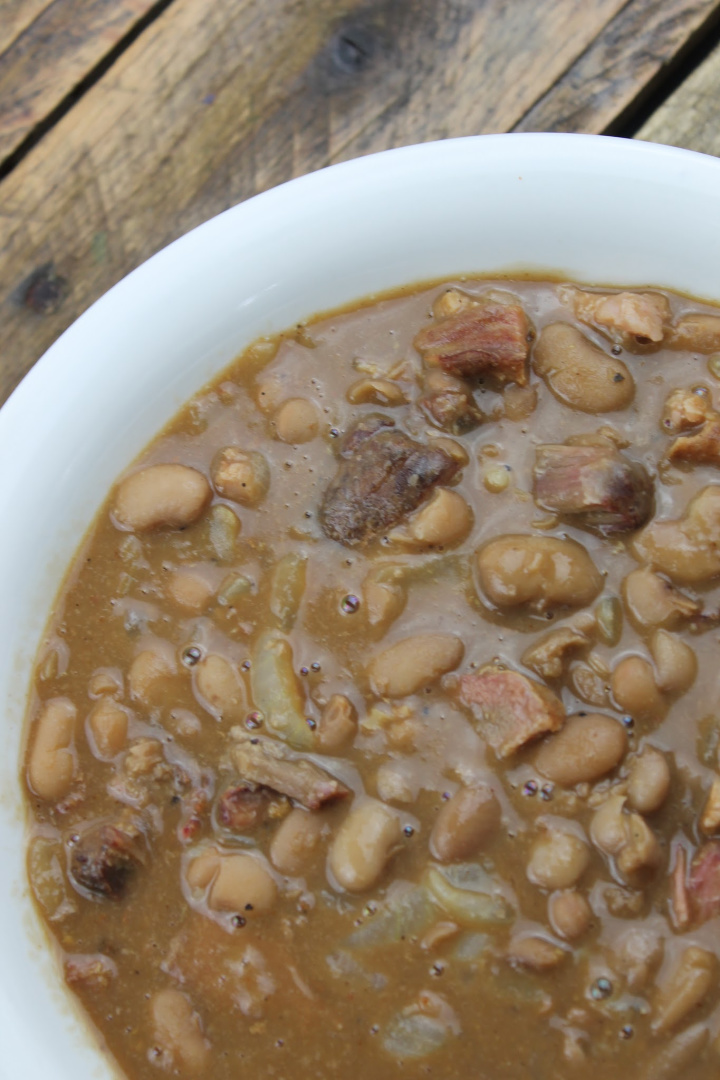 One of the best meals that I make for the entire family is pinto beans. This was a side dish that I ate often as a young man, but we would treat it as a meal. Especially if my mother added ham to the beans.
So the saying goes, that no one can go hungry so long as they had rice and beans to eat. My family was not poor, but were not above eating beans. Beans are inexpensive, as they go for about $1 per pound, and they swell by just adding water.
While I was in college, I worked for two different barbecue joints. Of course barbecued meats are expensive, with some premium cuts of barbecue selling for $20 or more per pound.
The thing that I remember about both barbecue joints, was that they offered free and unlimited pinto beans! These barbecue joints knew that they could operate giving away pinto beans because they would make up their costs selling smoked meats.
Additionally, these restaurants would also just throw out their left over pinto beans at the end of each day, so with the manager's permission I took home a lot of pinto beans for a free meal at the end of long work nights.
This ranch house pinto beans recipe could not be easier to make, as the simplest form of this dish only has 3 ingredients. However, I've tinkered with a tried and true recipe to make it my own and one that pairs well with other barbecue dishes.
What Meat Goes With Pinto Beans?
You can eat pinto beans with most meats including brisket, ribs, pulled pork, and chicken. For this recipe, I use pork spare rib extras in the pot of beans.
What Meat Do You Put in Pinto Beans?
You can use a variety of meat choices in your pinto beans. For example, many beans use a smoked ham hock for extra flavoring. You can also use sliced smoked ham, bacon and/or bacon grease, or smoked turkey leg. A smoky flavor is key here, so try to add smoked meat for delicious and flavorful beans.
How to Thicken Pinto Bean Juice
If you want to thicken your pinto bean juice, mix 2 tablespoons of cornstarch and a cup of cold water together and add to your pot of beans while cooking.
How to Thicken Pinto Beans Without Cornstarch
To thicken pinto beans without cornstarch, simply remove some of the liquid and mash about 1/2 to 3/4 cup of the beans about half an hour before they are done.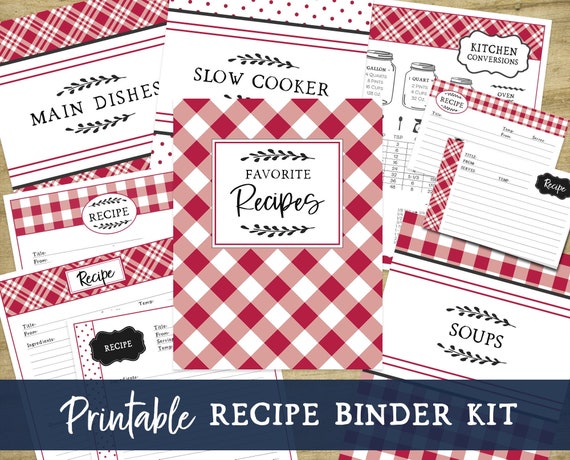 Buy Now: Printable Recipe Binder Kit
Ranch House Pinto Beans
Ingredients:
Keep reading for other ingredients that we will be adding in!
Directions:
First, empty the beans into the pot. Inspect the beans and discard of any mis-colored or gnarly looking beans. Often times the beans will look black, broken, or the skin has already begun peeling. Other things I've seen when inspecting beans is small rocks. Bottom line, look at what you're about to cook.
Once satisfied with inspection, pour two quarts of cold water over the beans. Then walk away. The minimum time to let beans soak is 4 hours, but overnight is best. I maintain that judging when beans are saturated with water is just an eyeball calibration. I've cooked so many pots of beans that I just "know" when beans are ready to be cooked. The tip I can share is to look at the beans immediately after pouring water over them, and then checking them once every couple of hours. You'll see the beans begin to swell, but eventually you'll see that they can't swell any more. That's when they're ready to be cooked.
Next, put them on to boil. I've seen lots of folks drain the beans and then add more water, but that's not what I do. Just put the beans on the stove on boil. Once the beans have come to a boil. Add the packet of French onion soup mix. Stir in well, and then turn the heat to low and cover. Once every 20 minutes give the beans a stir and then cover them up again.
After letting the beans simmer on low for a couple of hours, the beans will be ready. You'll also see that some of the water will evaporate and the bean soup will thicken. You can eat these right away or serve over rice or as a side with barbecue.
If you want something a little extra try my ranch house pinto beans. It starts with the basic pinto bean recipe. Next, I add 4 more ingredients.
8 ounces of pork spare rib extras
½ onion sautéed
Juice from ½ lemon
¼ tsp cumin
When making spare ribs or St. Louis ribs, there is a flap on meat on the inside of the ribs. I will cut that flap of meat off before putting the ribs on the smoker. However, I still grill that flap of meat and then I'll cut it up into fine pieces to add to my ranch house beans. You can also add smoked sausage or ham pieces to your beans.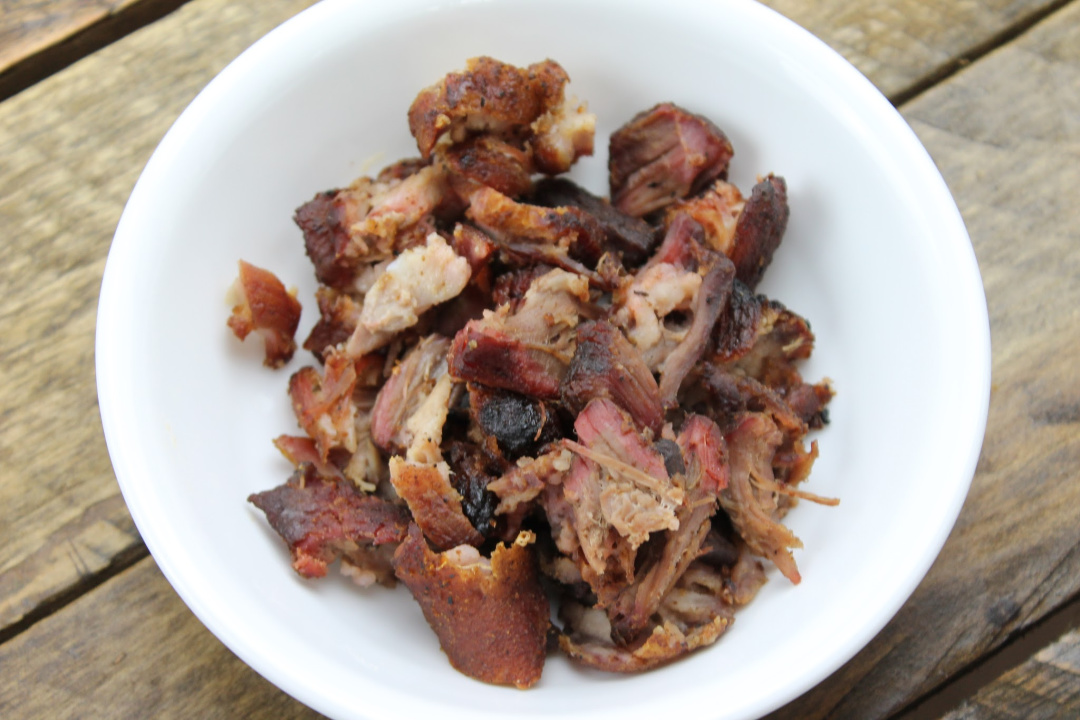 Next, I'll squeeze the juice of half a lemon into the beans. The lemon gives the ranch house beans a bright counter to go with the smoky flavor of the added meat.
I'll also give a rough dice to half an onion and then sautee the onion with about a tbsp of cooking oil.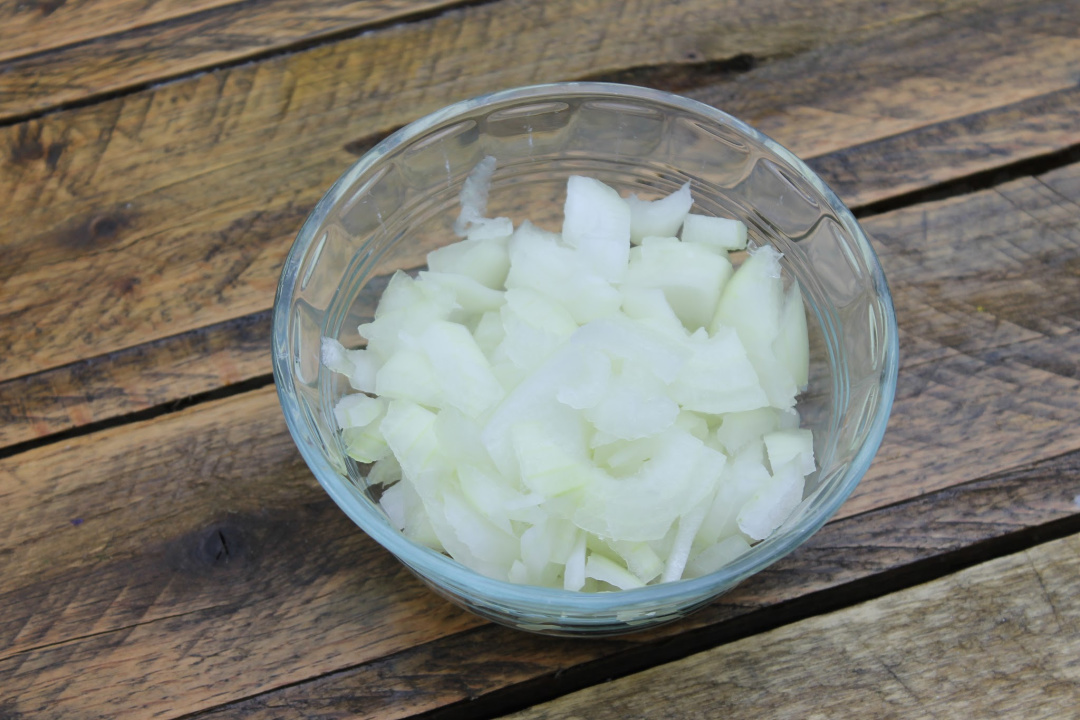 I'll also add a pinch of salt a pepper to the onions too. Once the onions are translucent and the edges start to brown, I'll add to the beans.
Finally I'll add a ¼ tsp of cumin into the ranch house beans. I'll give the beans another good stir, and then let them simmer for a few more minutes before they're ready to serve.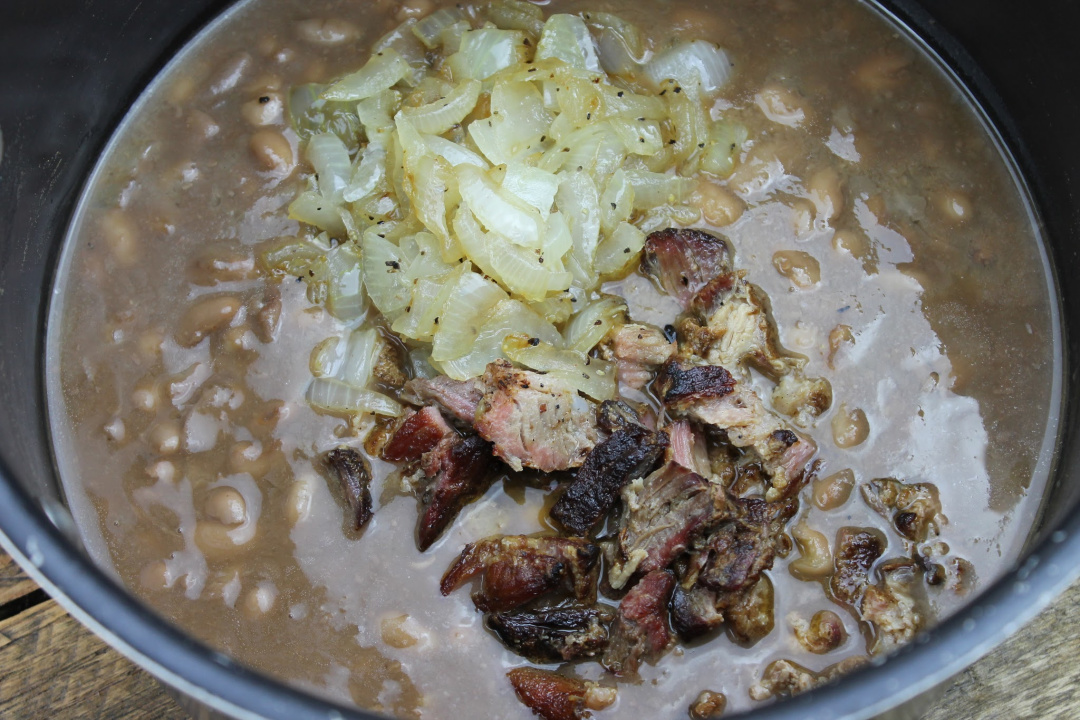 One more thing about beans in general, is that they will almost always taste just a little better when they're eaten a day later. I'm not sure why that's the case, and I can't prove it scientifically, but it's something that my family and I have noticed over the years. The message that I'm really trying to convey is don't be in a hurry to eat these beans. Give yourself enough time to prepare them.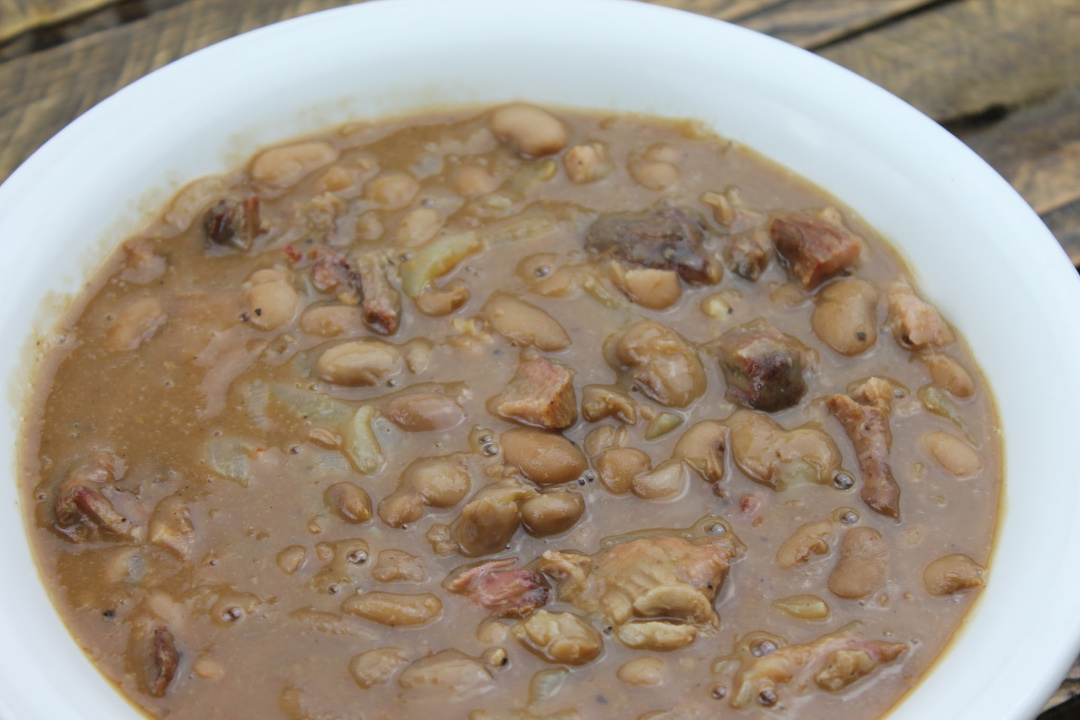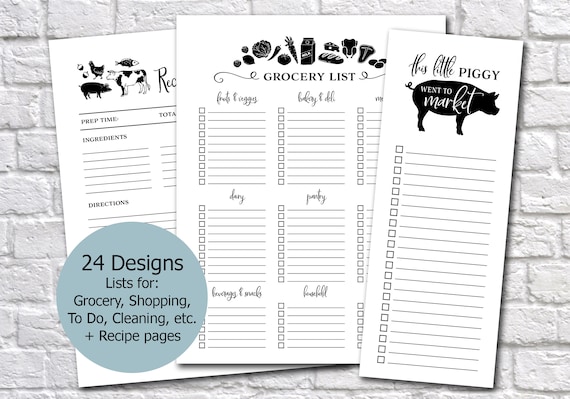 Buy Now: Farmhouse Lists and Recipe Pages
Print this recipe card:
Ranch House Pinto Beans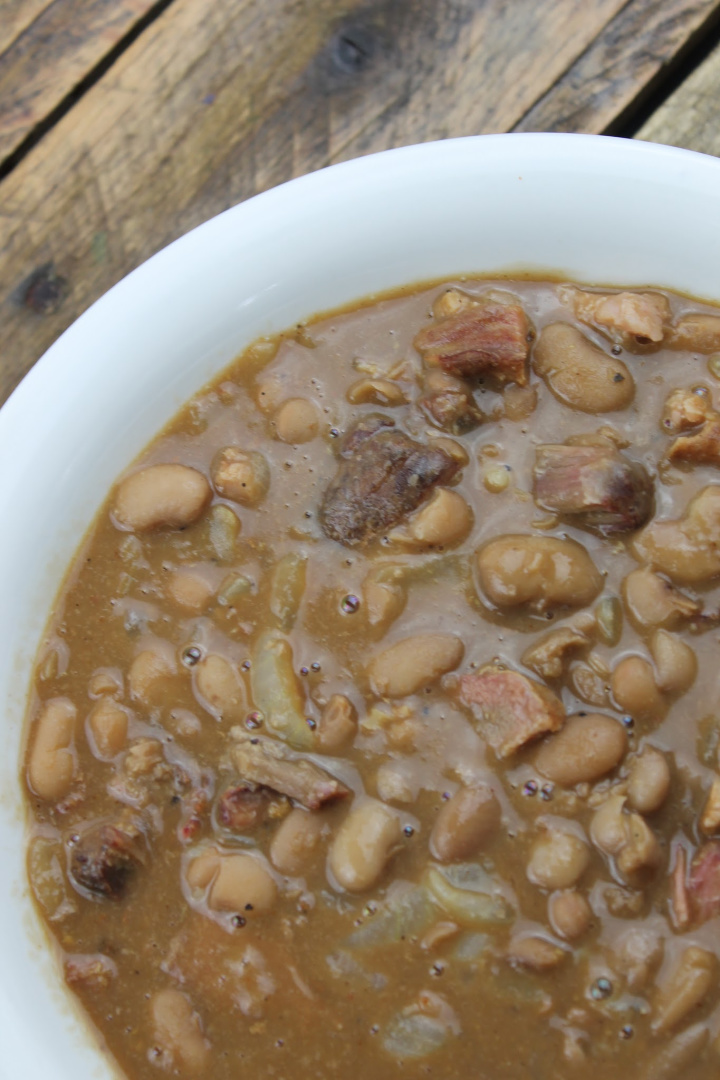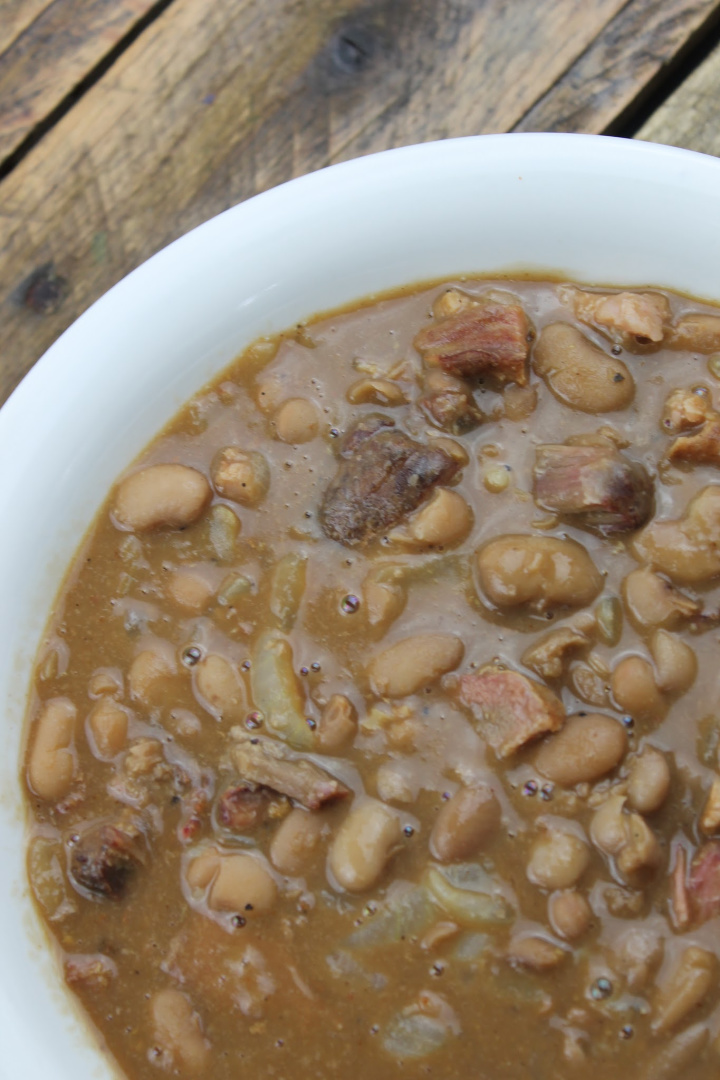 Ingredients
2 quarts of cold water
8 ounces of pork spare rib extras
½ onion sautéed
Juice from ½ lemon
Instructions
Empty the beans into the pot.
Pour two quarts of cold water over the beans. Allow beans to soak for at least 4 hours or sit overnight.
Cook beans on high heat and boil.
Add the packet of French onion soup mix. Stir well.
Turn the heat to low and cover. Every 20 minutes, stir the beans and cover them up again.
Simmer on low for a couple of hours.
Add in ribs, onion, lemon juice, and cumin. Stir well.