Are you ready to embark on a delightful culinary journey that combines the natural sweetness of fresh fruits with the creamy indulgence of yogurt?
Try this Fruit and Yogurt Parfait!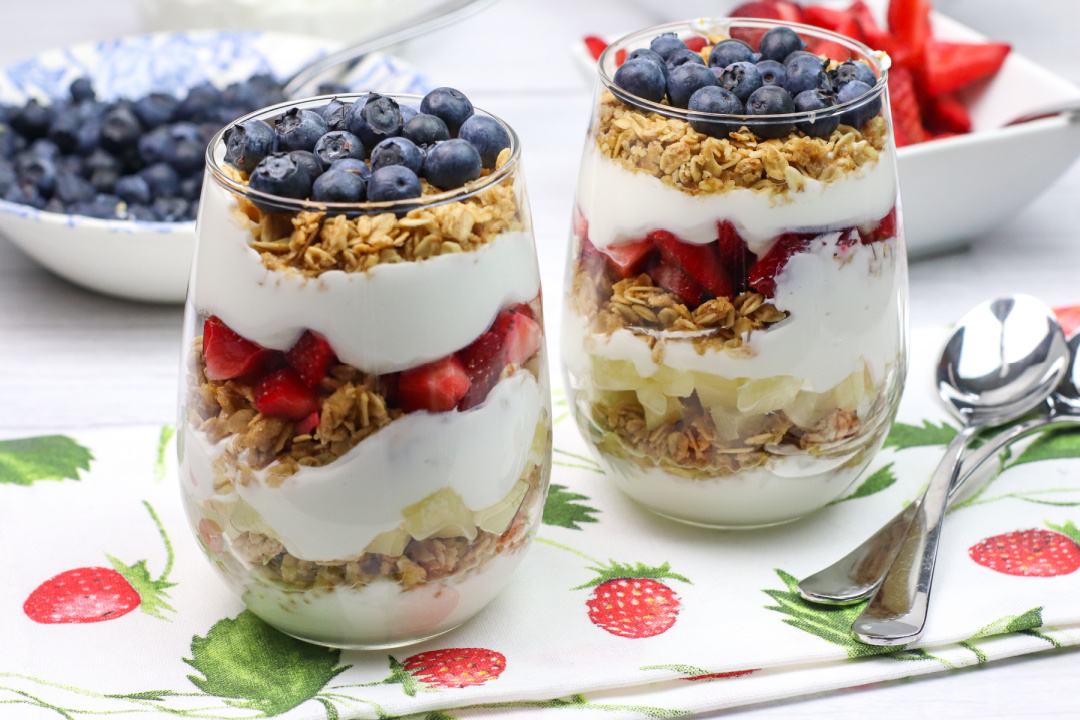 Imagine treating your taste buds to a heavenly experience with a homemade fruit and yogurt parfait.
Instant Pot Apple and Blueberry Crisp
Here's why you should consider creating this delectable dessert using our tantalizing recipe:
Irresistible Creaminess
The star of this parfait is the Greek yogurt. Its rich and velvety texture will delight your palate with each spoonful.
With 2 cups of original or vanilla Greek yogurt, you'll experience a luscious and satisfying base that will complement the other ingredients perfectly.
A Symphony of Flavors
The combination of fresh blueberries, strawberries, and pineapple adds a burst of vibrant flavors to your parfait.
The sweetness of the berries, paired with the tropical tang of pineapple, creates a harmonious balance that will leave you craving more.
Each bite will take your taste buds on an enchanting journey through a medley of fruity goodness.
Textural Delight
We believe that texture is just as important as taste when it comes to a truly enjoyable dessert.
That's why we've included 2 cups of granola in our recipe.
The granola adds a satisfying crunch and creates a delightful contrast to the smoothness of the yogurt and the juiciness of the fruits.
Beautiful Presentation
Aesthetics play a significant role in our overall dining experience.
Imagine layering the colorful fruits, creamy yogurt, and crunchy granola in elegant 8-ounce glasses or mason jar containers.
The visually appealing layers will make your dessert not only a treat for your taste buds but also a feast for your eyes.
Health and Well-being
Indulging in a dessert doesn't have to mean sacrificing your commitment to a healthy lifestyle.
By choosing Greek yogurt as the base, you're adding a good source of protein, calcium, and probiotics to your parfait.
Fresh fruits provide essential vitamins, antioxidants, and dietary fiber. This dessert will satisfy your sweet tooth while still nourishing your body.
So, dessert lover, why deny yourself the pleasure of a fruit and yogurt parfait?
It's a dessert that combines taste, texture, and visual appeal, all while supporting your well-being.
Give this recipe a try, and let yourself be enchanted by the delightful symphony of flavors that awaits you in each spoonful.
Fruit and Yogurt Parfait
Ingredients:
2 cups original or vanilla Greek yogurt
2 cups granola
1 cup fresh blueberries, rinsed
1 cup fresh strawberries, rinsed, hulled, and cut into fourths
1 cup fresh pineapple, diced
4 – 8-ounce glasses or mason jar containers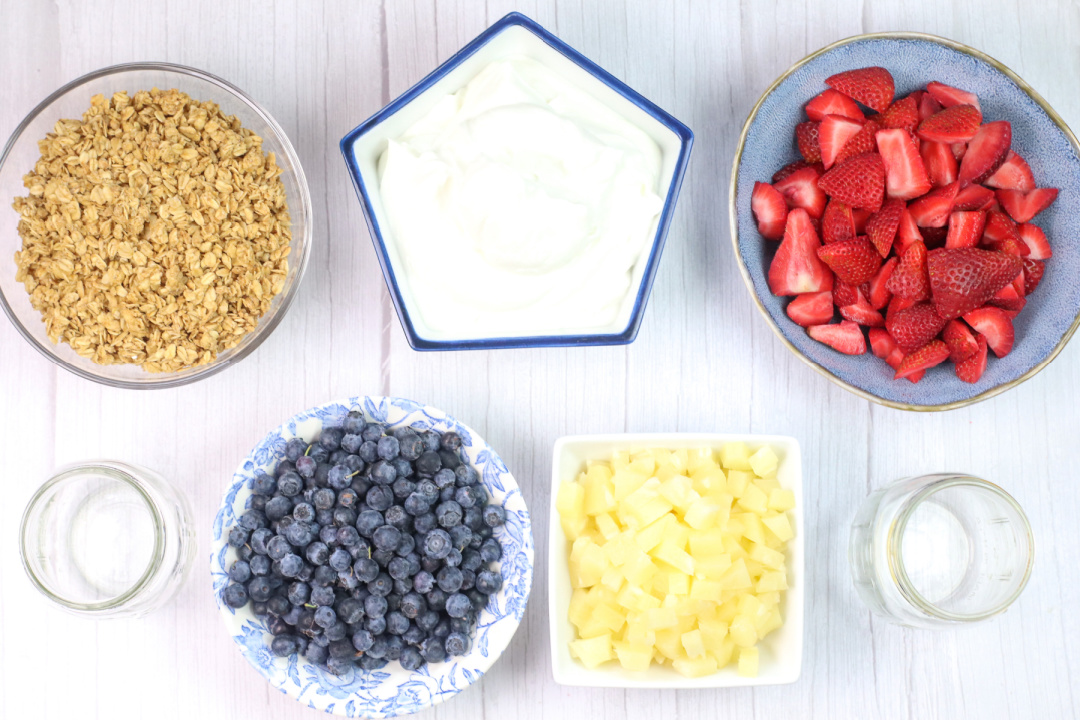 Directions:
In your glass or container, add approximately ¼ cup of the yogurt.
On top of the yogurt, add approximately ¼ cup of the granola.
On top of the granola, add approximately ¼ cup of the blueberries.
Repeat steps 1-3 with additional fruits until the glass or the container is full.
Serve immediately.