This easy to make Sausage and Bean Burrito is perfect to serve when you are looking for a quick meal time solution for your family!
Every now and then I need to find a quick and easy recipe to throw together for the family.
That's where these Sausage and Bean Burritos come in! These burritos are easy to make and only require a few ingredients.
This is a regular go to recipe for us. You can get creative with the toppings on your burrito. Create a burrito bar for your family and see what kind of flavor options your family chooses.
Enjoy!
Sausage and Bean Burrito
Ingredients:
1 package of smoked sausage links, fully cooked
Sour Cream
Cheese
Any additional desired toppings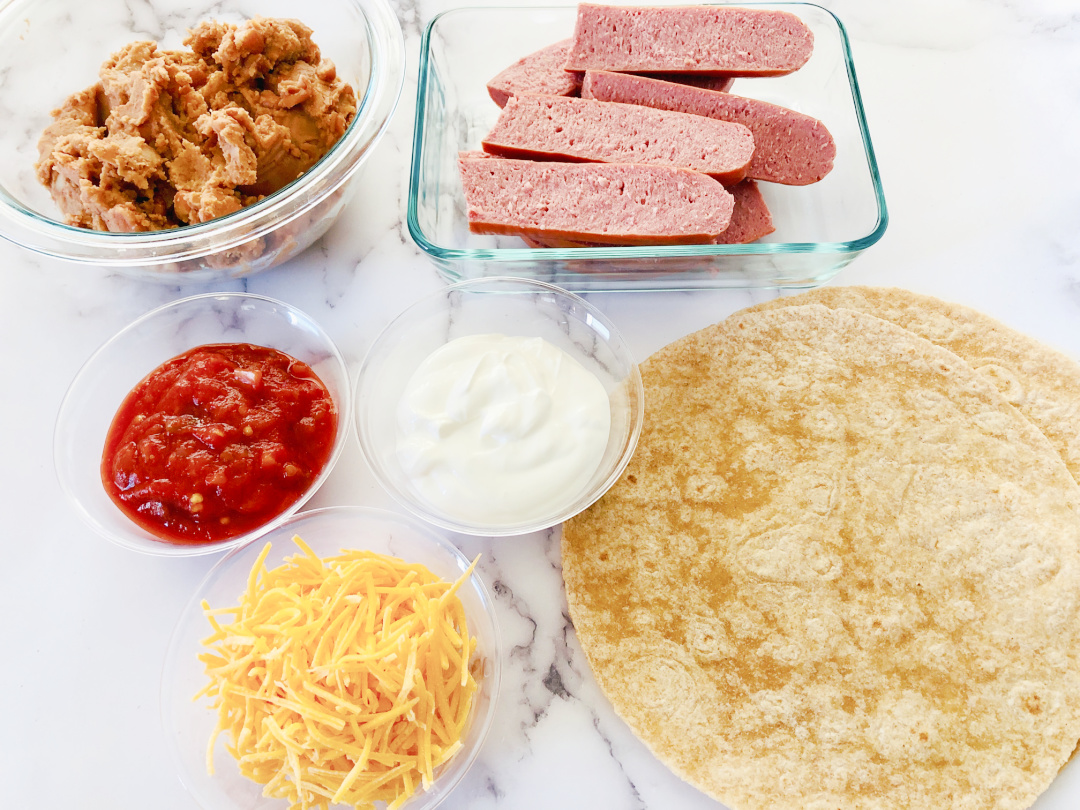 Directions:
Brown the sausage in the oven (400 degrees for 15-20 minutes) or stovetop.
Warm the beans and tortillas.
Spread a spoonful of beans in the center or the tortilla.
Add sour cream, salsa, cheese, sausage, and any additional toppings.
Roll the burrito and enjoy!