If you're a fan of chips and salsa, they I highly recommend this Rotel Salsa recipe!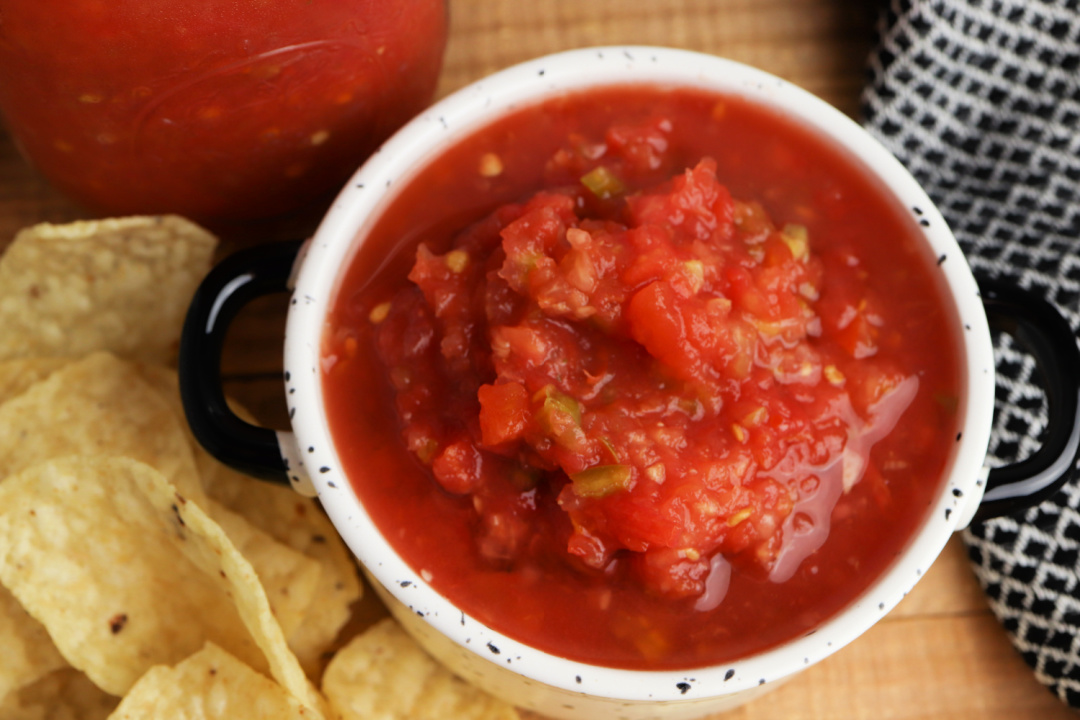 Rotel Salsa
Makes 2 pint jars
Prep time: 5 minutes
Chill time: 1 day
Ingredients:
4 tomatoes, cut into quarters
1 small onion, cut into quarters
1-2 jalapenos (depending on spice level), halved with seeds removed
4 cloves garlic
2 10-ounce cans Rotel (diced tomatoes with green chilis)
1 tablespoon taco seasoning
1 teaspoon salt
Juice from one lime
Instructions:
Add the tomatoes, onion, jalapenos, and garlic to the bowl of a food processor. Pulse until the ingredients are finely chopped.
Add the Rotel, taco seasoning, salt, and lime juice. Pulse until the ingredients are well combined and the salsa reaches a smooth consistency.
Pour the mixture into two pint-size jars and place the lids on top.
Store in the refrigerator for at least 24 hours before eating. The salsa must be stored in the refrigerator and can be stored up to six months if left unopened.