Do you love casseroles? I recommend trying this Old Fashioned Squash Casserole! It's easy to make and tasty, too!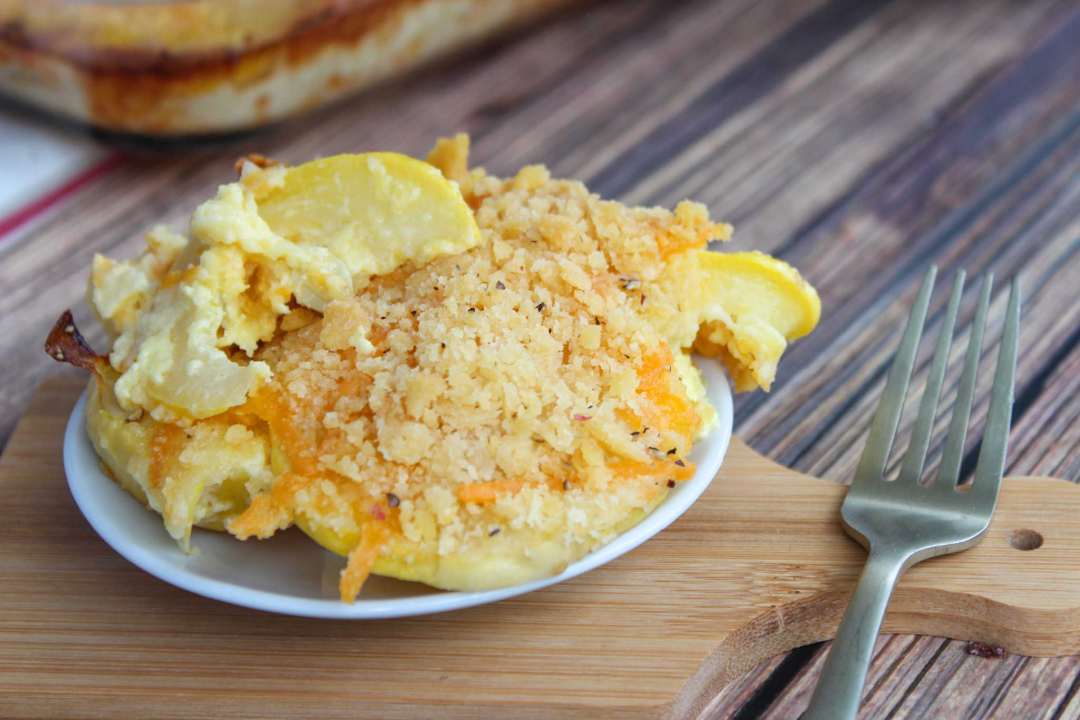 I don't know about you, but I love a good casserole. There's just something about digging into a warm and cheesy dish that makes me happy.
This old fashioned squash casserole is the perfect comfort food for those cold winter nights.
It's hearty, filling, and delicious! Plus, it's easy to make.
So why not give it a try? You won't be disappointed!
Old Fashioned Squash Casserole
Ingredients:
1 ½ pound of yellow squash
2 eggs
1 ½ cups of heavy cream
2 cups of shredded cheddar cheese
1 stick of butter melted
1 cup of crushed cracker crumbs (or bread crumbs)
½ white onion
Directions:
Preheat the oven to 350 degrees.
Slice the squash thinly and dice ½ a white onion.
You can remove the skin of the squash if you prefer. I like to leave it on for texture and color.
Put both of these ingredients into a large pot and add enough water to cover the vegetables. Simmer on medium heat for 15 minutes, or until the squash is tender when poked with a fork.
Pout the squash and onions into a 9×13 baking dish.
In a bowl, begin beating the eggs into the cream. Beat by hand for 1 minute then pour over the squash.
Add ¼ cup of cracker crumbs to the squash and give it a gentle stir.
Add 1 ½ cups of cheese and stir a few times so that everything is evenly distributed in the casserole dish.
Sprinkle remaining cheese over the top.
Sprinkle cracker crumbs over the top.
Next, drizzle the melted butter over everything.
If you like, you can grind fresh pepper on top of the casserole.
Cover with foil and bake for 30 minutes.
After 30 minutes remove the foil and bake for an additional 10 to 15 minutes, until the top is bubbly and golden.
Allow to cool for at least 5 minutes before serving as this will be very hot!