Cornbread and casserole fans! Spice it up and make this delicious Jalapeno Cheddar Cornbread Casserole!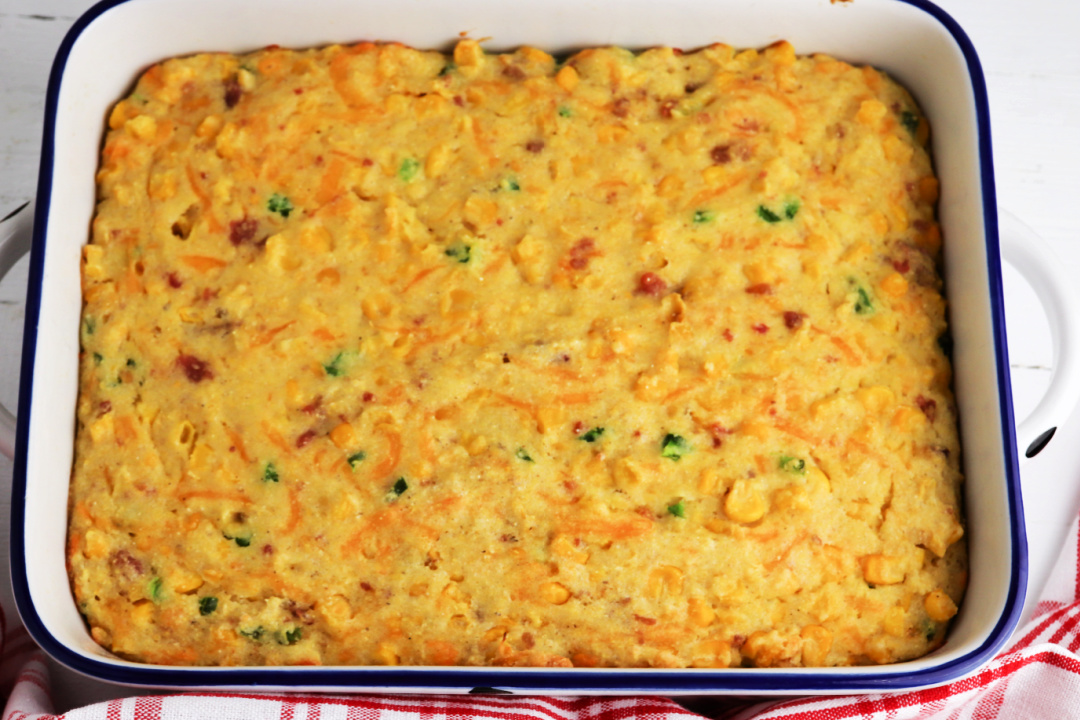 Jalapeno Cheddar Cornbread Casserole
Makes 8 servings
Prep time: 5 minutes
Cook time: 30 minutes
Ingredients:
1 8-ounce package cornbread mix
1 15-ounce can corn, drained
1 14.75 ounce can cream corn
1 egg
2 tablespoons butter, melted
4 strips of bacon, cooked and chopped
1 jalapeno, seeds removed and finely chopped
½ cup shredded cheddar cheese
Instructions:
Preheat the oven to 400 degrees.
Stir together the cornbread mix, corn, cream corn, egg, and butter until well combined.
Fold in the bacon, jalapeno, and cheddar cheese.
Spray a quart-size casserole dish with nonstick cooking spray and spread the mixture evenly in the pan.
Bake in the preheated oven for 25 to 30 minutes, until the center of the casserole is set.
Allow to cool for five minutes, then enjoy.