Learn tips for How to Prepare Fresh Horseradish!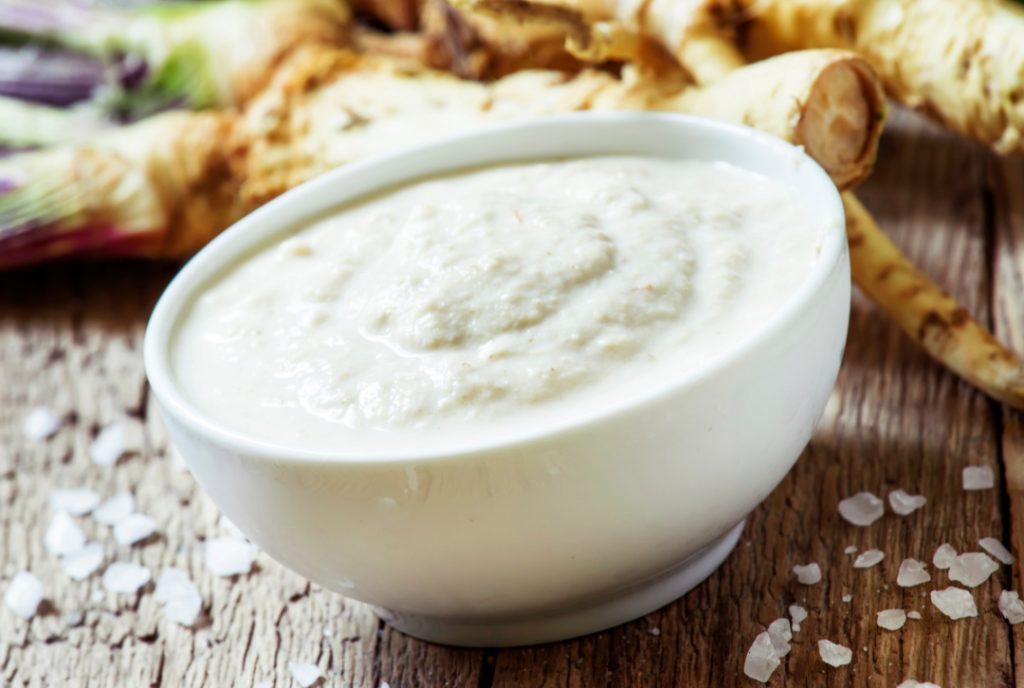 For many people, horseradish sauce is often only considered as something of an afterthought, used to spice up the odd boring meat or salad dish with its distinct fiery bite. However, based upon the potential health benefits and its well-known medicinal properties, perhaps it is time to reconsider this versatile little spice.
Why You Should Eat More Horseradish
Horseradish has been used for its medicinal properties for centuries. Not only is it packed full of essential minerals, such as calcium, magnesium, phosphorus, and potassium. It also contains anti-bacterial properties that can help combat a range of ailments and potential diseases, ranging from offering relief against common colds to fighting a urinary infection. Horseradish can also be applied externally, used as a poultice to treat infected wounds, and it even has combative properties for longer-standing problems such as gout and arthritis.
How To Prepare Fresh Horseradish
Preparing fresh horseradish is a quick and simple job, and it can be safely stored for up to six weeks in the refrigerator.
Clean And Chop
As with any root vegetables, a good thorough wash under a running tap is essential. A light scrub may also help to remove any resistant dirt. A good wash of the hands afterward is a good idea, as the oil from horseradish can cause irritation, not unlike chilies, especially if it comes into contact with the eyes. When the roots are looking clear, the next stage is to chop off the ends of the root and remove the outer layer. This can be done with a small knife or vegetable peeler, depending on preference.
Slice And Dice
A good kitchen knife should be used to first slice the horseradish root into small cubes and then again into smaller pieces. The idea is to crush up the horseradish to activate and get the most out of its pungent oils. When it is nicely chopped, it is time to prepare it for storing in the refrigerator or cupboard.
Storage
Horseradish can be stored in a small airtight container, but first, a little vinegar may be added in order to control its pungency. If milder horseradish is required, simply add more vinegar to the mixture and then drain. The horseradish can then be added to a small, convenient container and stored for up to six weeks. From here, it can be used to spice up a variety of dishes or used in home remedies. It is, of course, advisable to read further before using horseradish for this purpose.
Horseradish is often the perfect match for strong meats like roast beef or burgers, but it can also easily be applied to seafood or even add a little life to a range of salad dishes. Given health benefits and ease of preparation, horseradish could easily play more of a central role, helping to add a little spice to life.