Do you love orange flavored recipes? Try these Orange Glazed Carrots and serve as a side dish with your favorite meal this week!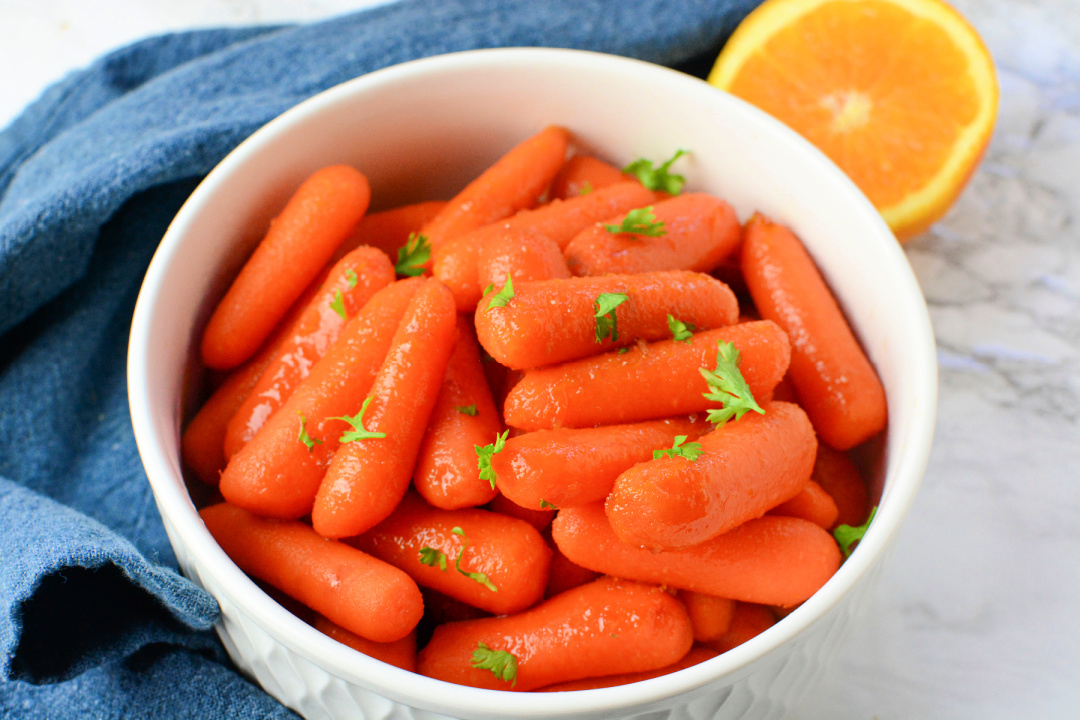 Orange Glazed Carrots
Ingredients:
1 1/2 lbs. baby carrots, or carrots chopped to uniform size
1/3 cup brown sugar
2 tsp. orange zest
2 tbsp. butter
2 tbsp. orange juice
Directions:
1. Steam the baby carrots.
2. Melt butter over medium in a saucepan.
3. Add brown sugar, orange juice and orange zest, and stir until a glaze forms.
4. Turn off the heat and carefully stir in the carrots.
5. Toss until well coated.