Serve these Low Carb Sausage Balls at your next tailgate or gathering. They are also great to eat for breakfast!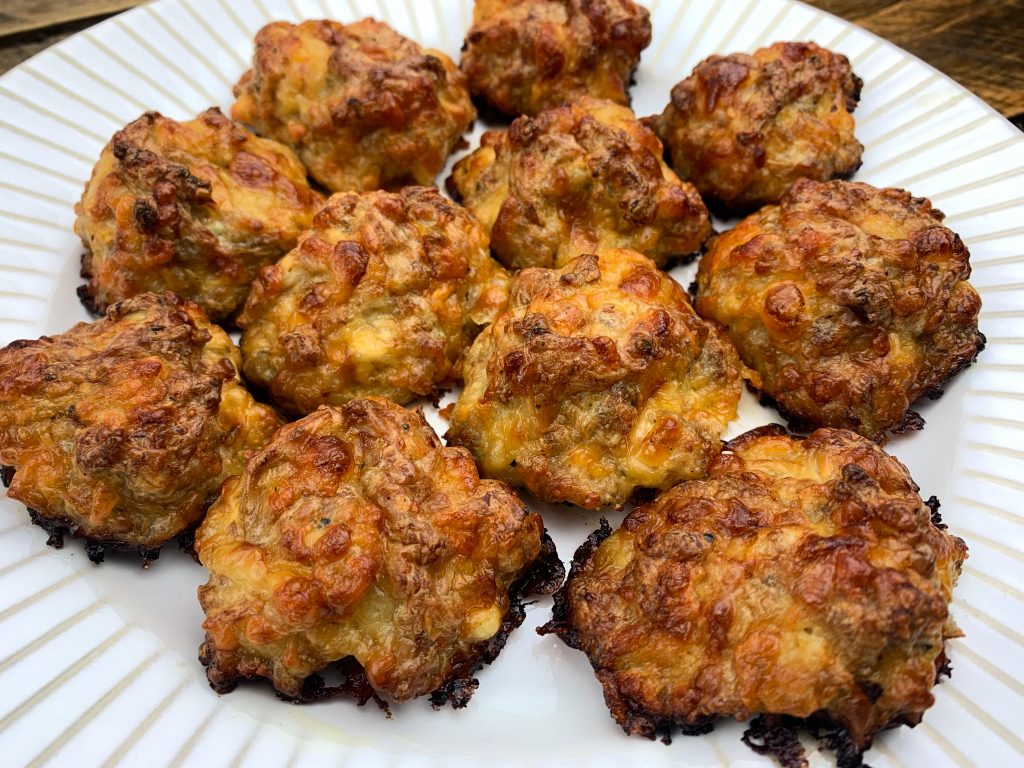 The best part of the upcoming football season is when everyone gathers around to watch the game and enjoy some snacks. There's nothing like sitting on a couch with friends, family, and food!
More recipes:
But what if you don't have any idea what to serve? No need to worry! Here's an easy low carb appetizer to make and serve for your next get-together that will make everyone happy.
This sausage and cheese balls recipe is low carb and take less than fifteen minutes to prepare before they go in the oven. If you have any left over, place them in a storage container and store in the refrigerator, or freeze them for future use.
I love to eat these for breakfast, too!
Low Carb Sausage Balls
Ingredients:
1 tube of Jimmy Dean raw ground sausage
2 cups of mild shredded cheese
2 eggs
optional: 4 oz. cream cheese (softened)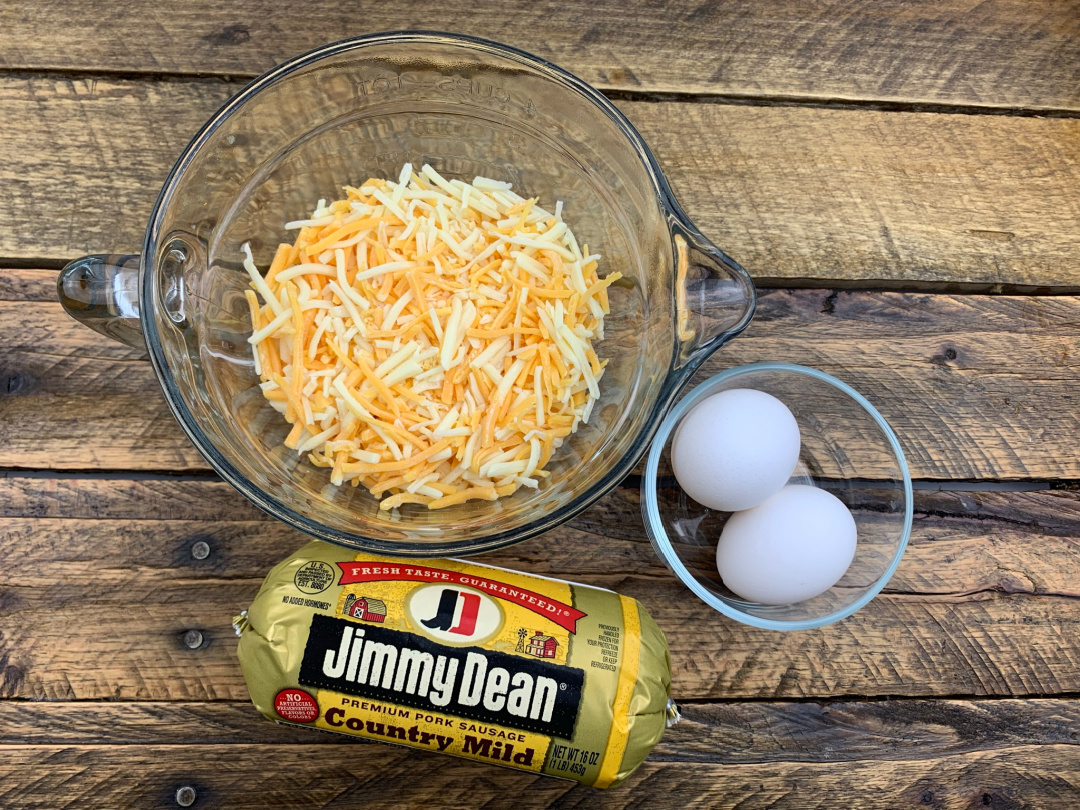 Directions:
Preheat the oven to 350 degrees.
Place all of the ingredients in a large mixing bowl.
Mix all ingredients together until combined well.
Scoop the mixture into two inch balls and place on a baking sheet lined with parchment paper.
Place the baking sheet in the oven and bake for 30-35 minutes or until the sausage balls are golden brown.
For this recipe, I was able to make 20 sausage balls.