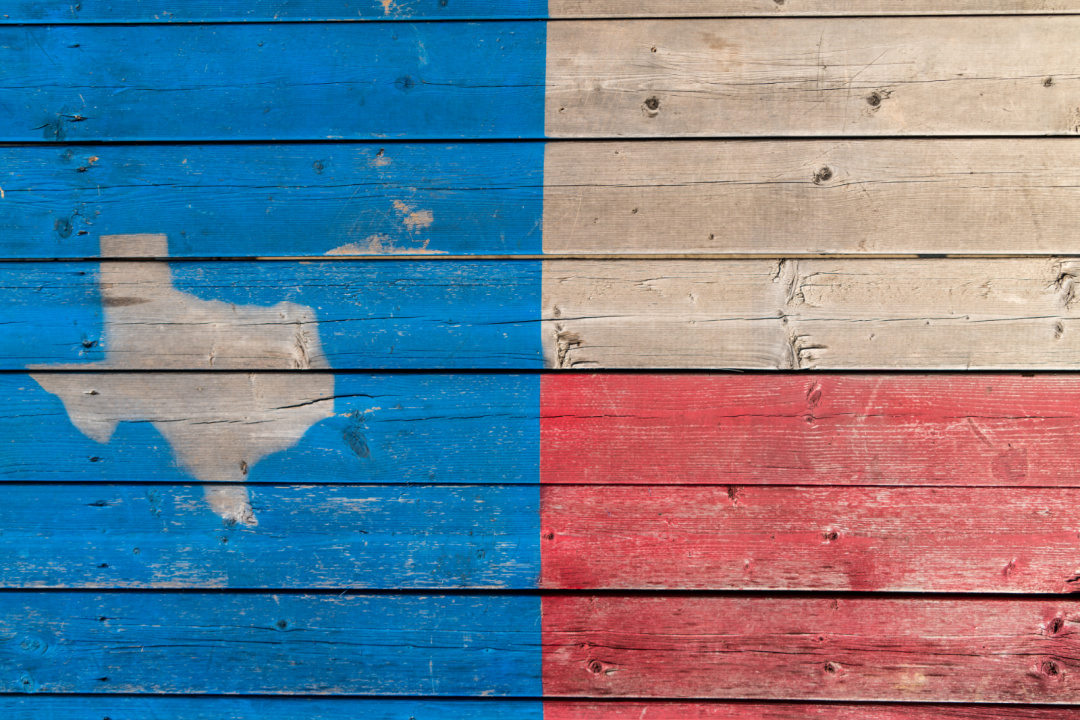 Christmas is a time for spreading joy and sharing delicious treats with loved ones.
If you're looking for the perfect presents that embody the spirit of Texas, look no further than the best Texas food gifts and baskets I'll be sharing with you below!
From mouthwatering hot sauces to artisanal products and gourmet snacks, these gifts are sure to delight every Texan and food lover on your holiday list.
Today, we'll explore a wide array of Texas-themed gifts and baskets, highlighting the diverse flavors and culinary traditions that make the Lone Star State so unique.
Best Texas Food Gifts and Baskets for Christmas
Texas Hot Sauce Collection
For those who enjoy a little heat in their dishes, a Texas hot sauce collection is an ideal gift.
Texas is renowned for its spicy culinary offerings, and a selection of hot sauces from small businesses across the state is sure to impress.
Look for hot sauces with a variety of flavors and heat levels, from smoky chipotle to fiery habanero.
Consider including hot sauce gift sets that come in themed packaging, such as the shape of Texas or a cowboy hat design, for an extra touch of Texas charm.
Texas BBQ Sauce Collection
No Texas-themed gift or basket would be complete without the inclusion of Texas BBQ sauce.
Renowned worldwide for its mouthwatering flavors and slow-cooked perfection, Texas BBQ is a true culinary art form.
Texas BBQ sauce is the essential companion to any grilled or smoked meat, adding a tangy and savory kick that elevates the flavor profile.
Whether it's a tomato-based sauce with a smoky undertone or a spicy blend with hints of jalapeño and cayenne, Texas BBQ sauce captures the essence of authentic Texan barbecue.
BBQ Sauce Options:
Texas Salsa Collection
Known for its bold and vibrant flavors, Texas salsa adds a zesty kick to any dish and captures the essence of Tex-Mex cuisine.
From mild and tangy to fiery and spicy, Texas salsa offers a range of flavors to suit every palate.
When selecting Texas salsa for your gift or basket, consider including a variety of options to cater to different tastes.
Look for authentic Texas salsas made from locally sourced ingredients, such as ripe tomatoes, onions, cilantro, and jalapeños.
You can choose from traditional tomato-based salsas, tangy tomatillo salsas, or smoky chipotle salsas that add depth and complexity to any meal.
Texas Salsa Options:
Artisanal Texas Olive Oils
Add a touch of elegance to your Christmas gift with artisanal Texas olive oils.
These oils are crafted in small batches from handpicked olives grown in the fertile soils of Texas Hill Country.
With their rich and robust flavors, these olive oils can elevate any dish.
Look for flavored varieties like garlic-infused or jalapeño-infused olive oils to add an extra kick to your loved ones' culinary creations.
Texas Food Gift Baskets
If you're looking for a grand gift that will truly impress, consider creating a Texas food gift basket with the items mentioned above with other assorted food items.
These carefully curated baskets can be filled with an assortment of gourmet foods and local specialties that capture the essence of Texas.
From adding savory treats like small-batch black pepper beef jerky to sweet indulgences like pecan pie in a jar, these baskets can offer a taste of the best that Texas has to offer.
Create baskets that feature products from iconic Texas brands like Central Market, Lammes Candies, and more.
Texas Wineries Gift Set
For the wine enthusiasts on your list, a Texas wineries gift set is a fantastic choice.
Texas has a flourishing wine industry, particularly in the Hill Country region, known for its picturesque vineyards and award-winning wines.
Look for gift sets that include a selection of red wines from Texas wineries, offering a variety of flavors and showcasing the state's unique terroir.
Pair the wines with artisanal cheese, crackers, and chocolate for a complete gourmet experience.
Texas Snack Sampler
For those who enjoy snacking or appreciate a good variety of flavors, a Texas snack sampler is a perfect gift.
Fill a gift box or basket with an assortment of Texas-themed snacks like Beaver Nuggets (a beloved Texan treat!)
Include some savory and sweet options to cater to different tastes. These snack samplers are great for road trips, movie nights, or simply enjoying a taste of Texas at home.
Custom Texas Gift Boxes
For a personalized touch, consider creating custom Texas gift boxes.
Start by selecting a decorative gift box or basket, and then fill it with an assortment of your favorite Texan treats.
Include items like gourmet salsas, dry rubs from famous pit masters like Aaron Franklin, local honey, and Texas-shaped chocolates.
Add a unique touch with Texas-themed home decor items, such as handmade boot-shaped bottle openers or belt buckles.
These customized gift boxes are perfect for showcasing your love for the Lone Star State.
Fruit Baskets with Texas Pecans
For a healthier yet indulgent option, consider fruit baskets featuring Texas pecans.
Pecans are a staple of Texan cuisine, known for their rich and nutty flavor.
Combine seasonal fruits with freshly roasted and salted Texas pecans for a delightful blend of flavors and textures.
These fruit baskets make wonderful Christmas gifts for health-conscious friends and family members.
Shop Texas food and snacks at Goldbelly!
This Christmas, celebrate the flavors of the Lone Star State with the best Texas food gifts and baskets.
From hot sauces and artisanal olive oils to gourmet snacks and wine, there's something to please every palate.
Whether you're shopping for family, friends, corporate clients, or even yourself, these Texas-themed gifts are sure to impress.
Support small businesses and local producers while treating your loved ones to the taste of Texas this holiday season.
Spread the joy and create lasting memories with these unforgettable Christmas gifts.
Frequently Asked Questions
What makes Texas food gifts and baskets great gift options?
Texas food gifts and baskets are great gifts because they offer a unique taste of the Lone Star State. They are perfect for both Texas natives and those who appreciate the flavors and culinary traditions of Texas. With a wide variety of options available, you can find the perfect Texas-themed gift or basket to suit any occasion or recipient.
Can I get free shipping on Texas food gifts and baskets?
Some Texas food gift companies and online stores may offer free shipping promotions or discounts, especially during the holiday season. It's always a good idea to check the specific terms and conditions or reach out to the seller to inquire about any ongoing free shipping offers.
Are Texas food gifts and baskets a good choice for a road trip?
Texas food gifts and baskets can be a perfect companion for a road trip adventure. They offer a variety of snacks and treats that can be enjoyed on the go, such as jerky, tortilla chips, and other portable goodies. They also provide a taste of Texas, allowing you to savor the local flavors while exploring the open road.
Are there anniversary gift baskets available with a Texas theme?
There are Texas-themed anniversary gift baskets available. These baskets often include a combination of gourmet treats, such as chocolates, wine, or specialty food items, that represent the essence of Texas. They can be a delightful way to celebrate a special milestone with a touch of Texas flair.
What is a Texas gift box?
A Texas gift box is a carefully curated box filled with an assortment of Texas-themed goodies. It can include a variety of items such as snacks, sauces, spices, local artisanal products, and more. Texas gift boxes offer a convenient and exciting way to discover the best flavors and products from the Lone Star State.
What is included in a deluxe Texas food gift basket?
A deluxe Texas food gift basket typically contains an assortment of high-quality gourmet foods and specialty items from Texas. It may include items like artisanal cheeses, gourmet sauces, jerky, chocolates, cookies, and other carefully selected treats. The contents of the basket can vary depending on the specific theme or preferences of the recipient.
Where can I find the best food gifts in Texas?
You can find the best food gifts in Texas at various places. Local grocery stores, specialty food stores, online stores, and even farmers' markets often offer a wide selection of Texas food gifts. Additionally, Texas Monthly, a popular magazine that celebrates all things Texan, often features recommendations and lists of the best food gifts in the state.
What are some personal favorite Texas food gift ideas?
Personal favorite Texas food gift ideas can include a range of items such as locally made jams, jellies, and preserves, artisanal chocolates infused with Texas flavors like pecan or chili, or even a collection of gourmet dry rubs for grilling and barbecue enthusiasts. These gifts allow recipients to savor the unique tastes and experiences that Texas has to offer.
Are there any Texas-themed food gifts inspired by downtown Dallas, San Antonion, or the Austin area?
You can find Texas-themed food gifts that draw inspiration from downtown Dallas or the San Antonio and Austin area. These gifts may include locally roasted coffee blends, hot sauces from renowned local producers, gourmet food products from restaurants or food artisans in the area, or even themed gift sets that reflect the culinary spirit of these vibrant Texas cities.
Are Texas food gifts suitable for corporate clients?
Texas food gifts can make excellent corporate gifts. They offer a personal touch and provide a memorable experience for recipients. Texas-themed gift baskets or boxes can be customized to fit corporate branding or preferences and can include a variety of high-quality gourmet items that are sure to impress clients or colleagues.
Texas food gifts and baskets offer a perfect blend of holiday cheer and the distinct flavors of the Lone Star State.
From savory snacks to sweet indulgences, these gifts are a true celebration of Texas culinary traditions.
Whether you're looking for the best food gifts, themed baskets, or a taste of a specific Texas region, there are plenty of options available to suit every preference and occasion.
Spread joy and delight your loved ones, friends, or even corporate clients with the perfect Texas food gift or basket this holiday season.