Are you planning to grill out? Not sure where to start? Check out this list of 7 essential grilling tools you'll want to invest in!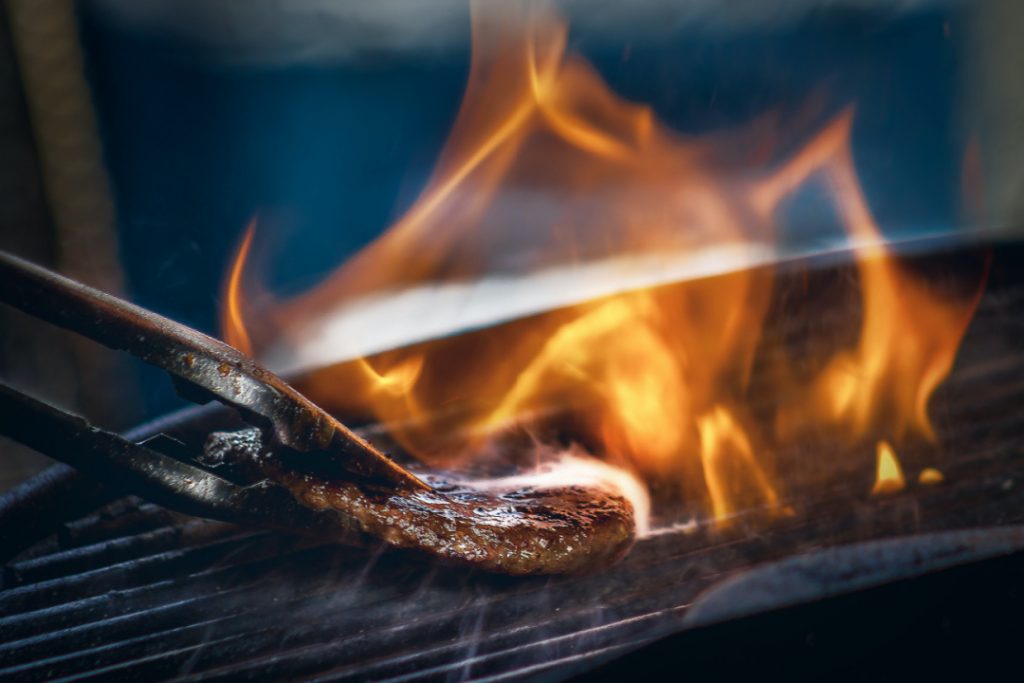 Grilling is a great way to bring people together and have fun outside in the sun. But you can't do it without the right tools!
Now that football season is here, you'll find me out on the back porch most weekends with my grill and grilling tools. My family enjoys the grilled goodies that I make for them. My wife really loves my cooking and begs me to grill!
I couldn't create tasty food on the grill without the proper grilling tools to get the job done. This blog post will help you understand which grilling tools are essential for your BBQ.
We'll also go over why they're important and how to use them properly so that your food tastes better, cooks more evenly, and is safer than ever before.
You'll be an expert in no time!
Essential Grilling Tools
Tongs
Tongs are extremely versatile grilling tools.
They're used for a variety of tasks, including turning meat and vegetables on the grill, moving foods to and from the grill, transferring food (like corn-on-the-cob) to serving plates, handling whole fish, flipping pancakes, and removing grilled items that have fallen through the grill grate.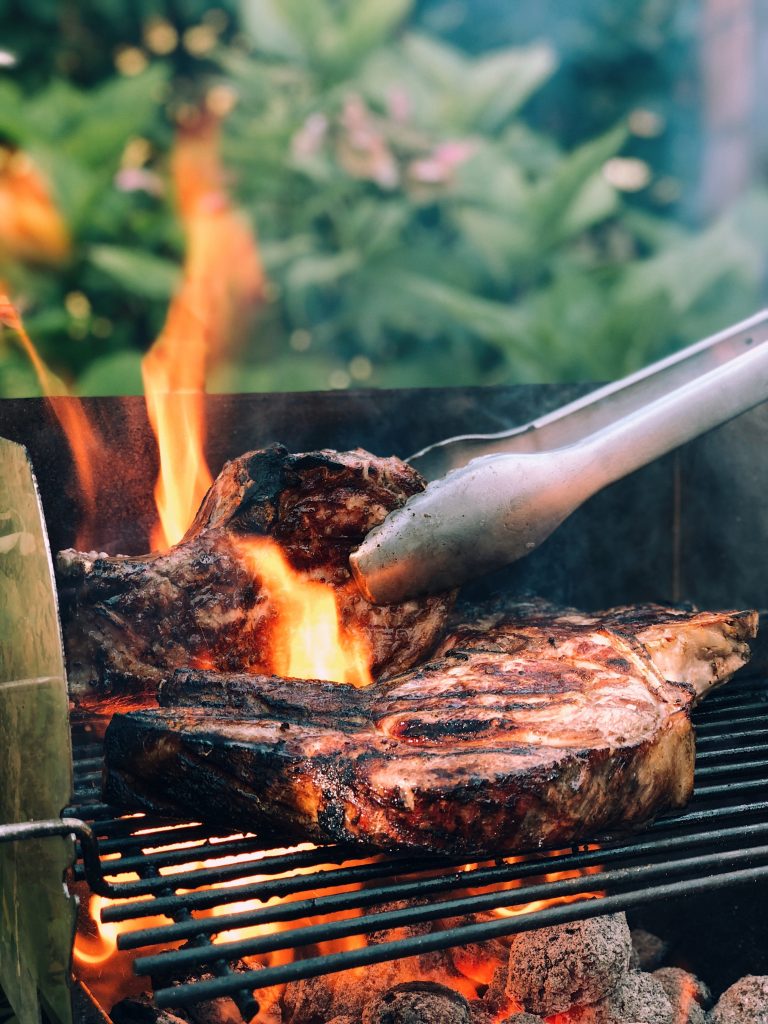 Grilling tongs typically feature long handles (typically between 15 inches – 24 inches in length) made of metal or heatproof plastic. Iron tongs with short handles may be purchased inexpensively at most beach shops.
If used properly, they'll last for years. However, improper use can result in a mashed grill grate.
Scissor-like metal tongs with short handles are also available and feature sharp blades to cut through meats like chicken and beef.
Spatula
A spatula is one of the simplest grilling tools; it's basically just a cooking utensil designed to scrape grills and bowls free of grease, marinades, food debris, etc.
Spatulas come in large (11 inches or longer) and small (5 inches or less) sizes. The size you pick depends on how much room you have on your grill top.
Some models feature wide, flat surfaces for scraping grills. Others feature large plastic/rubber handles designed to protect the cook's hands from heat while moving meat and vegetables on and off the grill.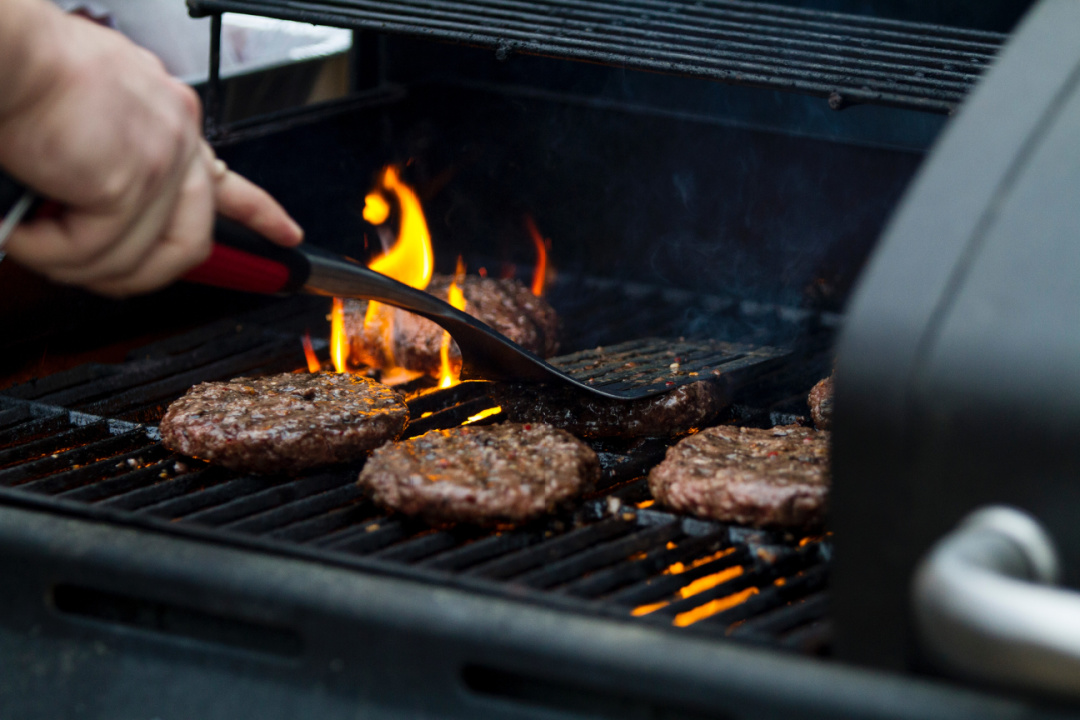 Cheap metal spatulas with thin aluminum or steel plates are also available at most beach shops.
If you're looking for something more substantial, consider purchasing a cast iron version (it will last practically forever!) Some of them even have wooden handles that double as serving utensils!
Meat Thermometer
If you plan on eating meat or fish or even vegetables for that matter, getting yourself a good quality meat thermometer can't be stressed enough!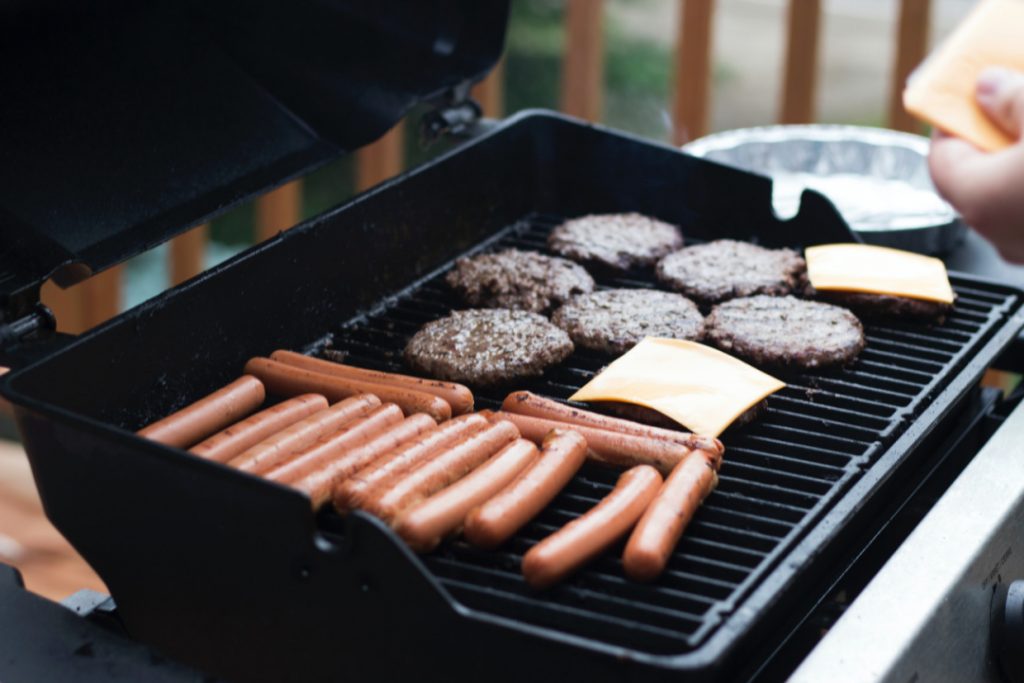 Not only will it give you an accurate reading on how done something is, it also tells you if it should be removed from the grill sooner so as not to dry out or if it can stay on the grill a little longer to be fully cooked.
Trust me, this is something you don't want to guess about when eating!
Long-Handled Basting Brush
Long-handled basting brushes range in length from 12 inches – 36 inches long.
Typically, they feature long plastic handles formed in an "L" shape (so one handle is longer than the other). They're constructed out of heat-resistant plastic and feature a small metal or wire loop at the end.
Most are designed to prevent cooks from burning their fingers.
Basting brushes are used for applications involving liquids . They're commonly employed during the grilling process (like basting ribs) or after cooking is complete to apply glazing sauces onto meats and vegetables.
For best results, use natural bristle brushes made out of boar hair that function similarly to a paint brush.
Grill Brush
There are a few different designs, but they all pretty much do the same thing: clean your grill. Be sure that if you purchase one designed for charcoal grills, it can withstand the heat of your gas powered grill as well.
Generally, you'll clean the grill after every barbecue, then do a deep cleaning 1-2 times a year.
Are you interested in a smoker? Check out my list of Best Smokers.
Grill Knife or Cleaver
A knife (or cleaver) is one of those grilling tools that should be in every cook's toolbox; at least for the first few years.
The biggest challenge with using a knife or cleaver while grilling meats, seafoods, and vegetables is trying to get through all that charcoaled material it picks up when used improperly…or not.
Use a sharp knife to cut cleanly, not push through charred bits of food stuck on the surface of foods…and you should limit your problems!
Skewers
These can make grilling so much easier, reducing the amount of time it takes to get dinner from grill to plate.
No more worrying about meat falling off the bone as you turn it or having round items roll around on your plate (or worse fall through to the ground in front of all of your friends and family!)
I recommend using metal skewers over wood ones, just because they can hold up better under extreme heat.
The best grilling tools are the ones that serve a purpose and can be used in your everyday life.
You want to find something you'll enjoy using for more than just one season of grilling.
Consider investing in these grilling tools today!